Rita Dreessen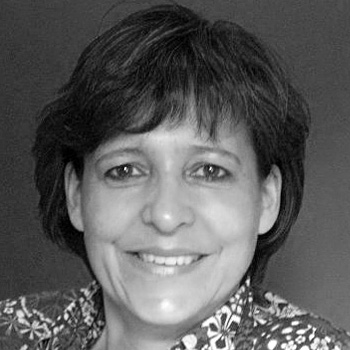 associate consultant
"I truly believe that sustained company success is not only achieved by the business intelligence of its leaders but most importantly by their capacity to establish effective interpersonal relationships"
Before setting up her own executive management consultancy, Rita has acquired broad corporate experience at Procter & Gamble, General Electric and the Belgian Federal Public Service of Finance. She masters know-how and expertise in all Human Resources disciplines. In her senior management positions she has built a track record in developing a vision and strategy, translating these into operational objectives and deliverables, structuring and leading the implementation on the workfloor , in close cooperation and alignment with business colleagues.
In her present role as Executive Consultant she assists executive leaders of large and mid-sized organizations in turning the management of their human resources into a key success factor for their businesses. She guides companies in understanding the impact of business decisions on the capability of their organisation and the engagement of their employees, she assists them in strengthening the leadership competences of their management, she actively supports them with the implementation of organisational changes and improvement projects, she ensures business continuity by taking up temporarily operational responsibility for teams. Besides these corporate assignments, she is also a member of assessment committees for top management roles and she offers her expertise to promote the employability of young university graduates in their first jobs. Topics that definitely interest her are : personal and team development projects, personal coaching of directors and managers longing for professional and personal growth, project management, enhancing the business capacity of human resources management.
Rita brings to tèn company besides her business knowledge and Human Resources expertise, advanced skills in solution focused coaching techniques and personal leadership effectiveness analysis, and most importantly her unique experience as a female manager breaking the barriers and advancing to the C-suite. From a profound interest in the human side of business management she is able to create awareness with managers about the importance of developing personal effectiveness and to support them in getting the best out of themselves and their teams.
Corporate Experience
Founding partner & executive consultant – Katalyse
Staff Director, Staff Service Personnel & Organization – Federal Public Service Finance, Belgium
Director Human Resources – GE Interlogix EMEA Headquarters
Plant Human Resources Manager – Procter & Gamble Mechelen Operations
Senior Human Resources Manager European Recruiting – Procter & Gamble European Headquarters
Group Manager Training & People Development Systems – Procter & Gamble Benelux
Education
MRG, 360° Leadership Effectiveness Analysis
Arabel , Solution-oriented career coaching in practice
P&G in-company, Train-the-trainer for Management and Skills seminars (Business colleges, 7 Habits, Interpersonal managing skills, Leadership development, Mastering Organization Effectiveness, Positive Power and Influence, …)
Agoria Gent, Industrial Safety and Hygiene Management
Katholieke Universiteit Leuven, MSc in Bioscience Engineering
Areas of Expertise
All disciplines of operational HR management: personnel forecasting and cost control, comp & ben, recruitment, training and development, performance appraisal, succession planning, social dialogue
HR strategy development
HR image building
People management
Competency management
Talent management
Team development and coaching
Knowledge transfer
Leadership development
Organization design and development
Change management
Program and project management
Balanced scorecard management
Workshop design and facilitation
Solution focused career coaching
Executive coaching
Client Types/Levels of Experience
CEO - CFO
Business unit leader
HR Director - HR Business Partner – HR Expert
President - Secretary general - Administrator general of Federal and Regional Public Services
Industry/Functional Experience
Strategic general management
Strategic and operational HR management
Private sector: FMCG, Technology, Service Providers
Public sector: Federal Public Services, Universities, Regional employment Offices
Work-life balance
Cosy family life with a husband and four children
Healthy cooking
Walking our family dog
Cycling holidays
Reading legal thrillers
Cultural/Multi-National Experience
Dutch mother-tongue, fluent in English and French
Leading international teams and networks across Europe and Africa
Female corporate participation
Similarities and differences in terms of leadership and management in public and private organisations