Jan Timmer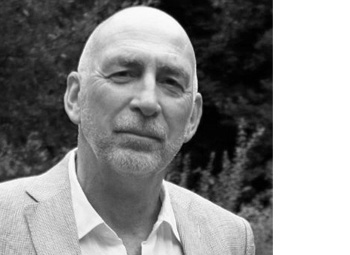 associate partner
"It is my ambition to smoothen the business interaction within management teams in such a way the business is improving and the happiness of working together is growing. Building teams and looking at the internal co-operation has been the driver in my career."
Jan has his roots in the ICT business where he made his career working at several large international ICT companies in The Netherlands and internationally. Jan held senior positions at companies like Capgemini, Baan Company, Commerce One, Northgate Arinso and Getronics. In his line management positions he was always aware of the fact that business success is directly connected to the 'right man in the right place, with the right spirit'. Throughout his career, Jan worked many times creating teams and building new businesses. The world of ICT is a never ending merger and acquisition environment and always changing.
Originally Jan was educated as an engineer, but focusing strongly on the people side when running his businesses. Later in his career, he was asked to step up to take the responsibility as Vice President HRM within -a 10.000 employees large- Getronics Netherlands.
When Getronics was acquired by KPN Jan, started as an independent Business Coach and Interim Manager. He was asked to join one of the leading career services firms in the Netherlands, where he initially worked as their Regional Director for South Netherlands and later as their General Manager for The Netherlands.
Jan was an active basketball player, and still interested in this very vivid sport. He now enjoys playing golf and is a fanatic hobby photographer. He lives with his wife in Breda, The Netherlands.
International Experience:
Capgemini international project London UK (1996)
Baan Business Innovation, heading up the international team across Japan, Europe and the US (1997-1999)
Baan Company: leading EMEA Consulting (1999-2001)
Commerce One responsible as Vice President for the European Consulting practice ( 2001-2002)
Lining up Focus Nederland in the international organization of Career Partners International (global, 2011).
Corporate Experience
Manager within Kraan Bouwcomputing
Projectmanager for (international) project in retail organization in The Netherlands (Capgemini)
Division Management in Capgemini (telecom and Utilities)
Vice President international Consulting practice and international business unit (Baan)
General Manager in Norhtgate Arinso The Netherlands
General Manager Getronics Business Solutions
Senior Director Sector Finance Getronics Pinkroccade
Vice President HRM Getronics
General manager Focus Nederland
Being the Deputy Division Manager at Capgemini, he was asked to join Baan Investment and became the General Manager of a globally spread Baan Business Innovation team (Japan, Germany, Netherlands and the US). Following that position Jan was asked to take the responsibility for the EMEA consulting team of Baan Company.
The next step in his career was a similar role for Commerce One, a US based business to business e-Commerce company. Building up a team of consultants for the Europe region until the point in time where SAP took this product suit into their product line.
(Northgate) Arinso asked him to join to become the General Manager for The Netherlands. Arinso offers HRM application implementation consultants as well as payrolling solutions.