Herman van Herterijck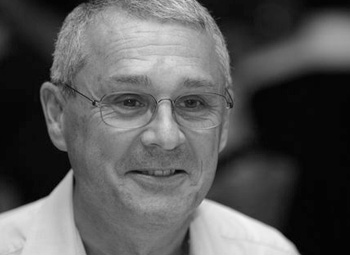 founding partner, executive coach & senior consultant
"my ambition is to put the importance of pragmatic and continuous self-coaching on the agenda of current business leaders"
After a long career in the international fast moving consumer goods industry, Herman is now active as a non-executive director and coach. His broad business background includes many general management positions in countries and regional divisions. He has a strong track record in revitalizing businesses and people in changing environments, coaching of senior managers and ceo's, leadership and strategy-into-action training.
Herman is a charismatic leader, who understands the art of getting the best out of people and teams and make them growing with the business. He acts as a coach for as well senior leaders as multicultural teams, helps them concretely in putting their strategies into successful execution while growing skills and competencies of the individuals and institutionalizing the required values.
Prior to his consultancy life, Herman was the COO of the Unilever European Foodsolutions Division.
Cultural Experience:
Living in Belgium, Netherlands and Italy
Languages: Netherlands, French, English, Italian, German.
Corporate Experience:
Served in Belgium, The Netherlands and Italy in fast moving consumer goods
COO of European Divisions in West and East Europe
Industry Experience:
Senior Executive Coach at tèn company; Coach Source International; Quest World-wide; Boer&Croon
CEO Unilever Foodsolutions Europe; EVP Ice Cream & Frozen Europe; SVP Frozen Food Europe
MD of National Companies
Non-Executive Director
Education:
AMP (Advance Mgmt Program) Harvard;
4-Acres Leadership Programs;
Quest International;
MBA KUL Leuven Belgium;
Economy; KUL Belgium;
Master of Engineering in Environmental Mgmt; KUL Belgium;
Master of Engineering in Food Technology; KUL Belgium;
Professional Affiliation:
Coach Source International
Boer&Croon – NL
Alumni Harvard and KUL
CEO Network
NL Bureau Commissariaten
VMA (Mgmt Association Improving Leadership)
KVIV
Publications
Regisseer je eigen loopbaansucces
.
ISBN 978-94-91121-02-9
. Authors: Paul Donkers & Herman van Herterijck, 2014. Dutch book on how to become the master of your own career success. Pragmatic tools on how to approach your own career as a small business owner. Using proven techniques from corporate environments and integrate them into personal & professional development.
Education permanente:
Sales Performance Assessment™ from MRG
Personal Directions™ from MRG
Stakeholder Centered Coaching, Goldsmith (Salt Lake City, USA, March 2011)
360 degree Leadership Analysis (www.mrg.com)
Harvard Executive Coaching
Areas of Expertise:
COO international divisions
Country chairman positions
Executive Coaching - Leadership Development
Multicultural Team building – Transformation programs
Non-executive directorships
Industry/Functional Experience:
General Management
Customer Management;
Supply Chain
Human Resources & Coaching
Corporate
Representative Clients:
Bekaert
Marine Harvest
BKCP
Master Card
CSM – Europe
Danone – Fr & Global
Unilever – Europe (incl. CEE)
Philips - NL
Mercedes – Be
Merck & Co inc. / Shering Plough - NL
Tom Tom / Tele Atlas -Be
TNO – NL
HP - Benelux
LUMC – NL
Coca Cola – Benelux
Nielsen – Be
Farmfrites - Global



oliviaconsultancy.be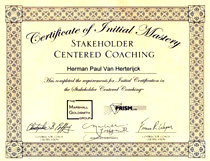 (download bio – pdf)
"Herman has been coaching me for the last year and a half. He has successfully translated their behavioral coaching model into practical tips and recommendations for a specialized legal area which was completely new to him.
Their method relying on "learning by doing" has delivered outstanding results. tèn company's coaching has enabled me to be aware and make use of different leadership styles, to improve my communication and persuasion skills, to enhance my executive presence and credibility, and ultimately to get promoted.
Herman is currently coaching me on my new role as a people manager in charge of a multi-cultural team spread over the world, so as to make my career transition a success. On top of that, Herman is focusing on my personal development to enable me to achieve the challenging work-life harmony. I would definitely recommend Herman as an exceptional coach."
January 2014
Caroline Louveaux
Senior Managing Counsel Mastercard Europe

---
"tèn company (coach: Herman van Herterijck) has provided me with a structured approach, an excellent personal insight and a continuous support to make my career transition a fantastic development opportunity.
I have learned a lot, built self-confidence and been able to choose among several job offers. I would certainly recommend tèn company as a professional career transition partner. Thank you."
Cedric Renaud
Supply Chain Director - EMERSON

---
"Thanks Herman for navigating me through a difficult period in my personal life. Thanks for sharing your wealth of knowledge and experience and for challenging me to be more aware of my own skills and talents"
Referral from Chee Hong Lai
Marketing Manager Lyondellbasell

---
"Herman, with a broad experience in executive missions and a lot of emotional intelligence, coached me and my teams and took us through a fundamental change process. It really gives me a good feeling to observe that already now (only a few months after the kick off), people feel really challenged as they noticeably take up more responsibility with a step change in their leadership. I have no doubt that this new way of working together will lead to stronger performances of our brands in the Belux market and that it forms a solid basis to reach our ambitious mission 2015."
Koen Van Hout Managing Director Mercedes-Benz Cars Belux Brussels, 15 October 2010

---
"Herman has handled executive coaching and 360 assignents with a high degree of professionalism and sensitivity. His has provided our business unit leaders with practical tips and tools to increase their effectiveness - Herman's own prior experience as a business leader clearly differents him from the more traditional HR type coaches/consultants."
Chirfi Guindo, Managing Director MSD-SheringPlough-Organon

---
"Herman is a well experienced coach with lot's of business and human experience. He helped me a lot in:
identifying myself objectively including strengths and weaknesses
indentifying my long and short terms goals and ambitions
continuously keep on developing myself
broadening my ideas and thoughts
broadening my network
He is a big help during this challenging period and a tough, but nice person to work with. I do really recommend him!"
Frank Verschueren, CFO @ Owens Corning

---
"Herman van Herterijck is a sharp observer who also has the ability to adapt quickly into the world of non- CEO's and non-CFO's. He has integrated his business knowledge, experience and personality without a problem into my world and taught me how to handle conflicts and how to achieve my goals in a non-hierarchical world of medical professionals. Friendly, straight and persuasive but above all: he is good company."
Dr. R.J.Th.J. Welten MD PhD, Vascular Surgeon Atrium Medical Center Heerlen, The Netherlands

---
'Herman helped me tremendously in my search for a good start from my current private and professional situation towards my future ideal ambition. He succeeded in getting visible what I really want and why I want it. The final result was a very clear pragmatic" development passport" based on my personal values, ambition and vision. Herman challenged me wherever possible: you do not have a chance to make any statement about yourself which is not fully supported by consistent evidence. In the end I was much better aware of my present capabilities and enriched with a clear development plan on as well my skills as my competencies."
Harald Werner, CFO HP-Benelux

---
"Having worked for Herman in different positions I have always been impressed about his in depth analysis of the current situation on one hand and his creative thinking in bringing the business forward on the other. This results in inspiring discussions in tune with current reality and more importantly in a highly committed team realising stretching goals."
Jules Noten, CEO Balta International

---
"I have come to known Herman as a dedicated, inspiring senior leader for our Foodservice Business. He is a genuine leader with a clear vision to enhance the business performance in every aspect. One of the key strengths of Herman is the ability to connect to people from every level while being a dedicated leader with clear goals. If you ever have any doubt in relying on Herman's expertise please feel free to contact me so you can hear first hand."
Tim van Wingerden, European Finance Manager, Unilever

---