Our leadership assessments give you the insights with the power to transform. They unlock potential that create self-awareness and your roadmap for growth


'I am happy to have added a new tool to my toolbox in my search of excellence. I thank you for your leadership!​'​
Aribani Ibachi, International Committee of the Red Cross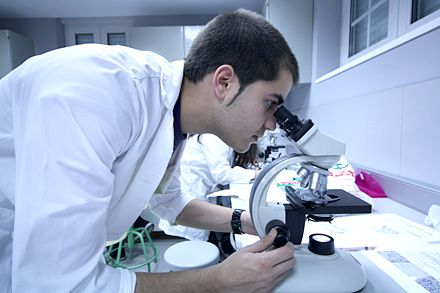 We use the full suite of world class leadership assessments from Management Research Group to support the insights of our clients and their leadership teams. Our consultants are externally certified by
MRG
to use their assessments.
Of course we know that there are many other assessments available on the market. We continue to chose to work with MRG's suite of assessment instruments for a number of reasons.
Through it's semi-ipsative questionnaire design for MRG's assessments. This format of asking questions makes it very difficult for respondents to unconsciously affect or manipulate results. Leading to more meaningful insights and a deeper understanding. You will find this questioning technique nowhere else and is unique and patented.
The size of the norm groups with over 1.2 million real business leaders worldwide. Providing our coachees with one of the best benchmarks.
It's availability in many languages.
Actionable advice. Helping to create personal roadmaps and follow up.
Not overly simplified results about people. For instance people brought back into colors or numbers, easily leading to caricatures and not very helpful for development. But honoring a person's complexity and soul. 
And last but not least, it's a professional firm where we have very good personal relationships. So we can help co-create some of the services they offer.
We us the full suite of MRG's assessments.
Leadership Effectiveness Analysis 360 degree™

Feedback on the effect and the perception of current leadership behavior, is absolutely critical for each business leader to grow to the next level. We use the this assessment to create a view on perceived leadership behavior from every angle; self, bosses, peers and direct reports. Designed around 22 characteristics of effective leadership behavior. Our 360º assessment proves to be a very actionable approach for development.
We are now able to add a new tool:
Momentum
. A software tool to help business leaders put their behavioral changes into action and monitor them in close cooperation with their stakeholders.
For more information on this assessment, please download our one pager research abstract
here
.
Personal Directions™

This assessment gives profound insight in what drives people at their deepest level. As a result, it provides tangible feedback how people see themselves. Answering questions like: what gives me emotional satisfaction? What drains my energy away? 
This also a great tool to build complementary leadership teams. Creating effective teams that are really built on differences in character between the business leaders. And not copy cats! For more information on this assessment, please download our one pager research abstract
here
.
Sales Performance Assessment™

This assessment is a powerful offering that helps create a high performance sales force that will drive business growth. MRG's research studies on sales performance indicate there is no one
right
way to sell. Top performers differ depending on their industry, company, geography and role. While sales performance is highly influenced by external factors, our model of measuring 18 Sales Behaviors and 6 Sales Drivers provides insight into individual performers and collective teams. For more information on this assessment, please download our one pager research abstract
here
.
The full suite of MRG's assessments that we use:
Leadership Effectiveness Analysis™
LEA 360™
LEA Strategic Directions™
LEA Role Expectations™
LEA Leadership Culture™
Strategic Leadership Development™
Strategic Leadership Practices™
Personal Directions™
Individual Directions Inventory™
Appraise Your World™
World Outcomes™
Sales Performance Assessment™
SPA Strategic Directions™
More information and background about all our options can be found through their
website
 We're happy to discuss any requests that you might have.