Success or failure? Customer interface, that's what it's all about!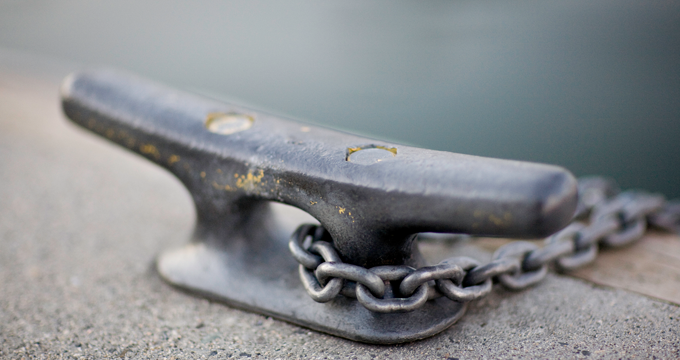 I've always been obsessed by the customer interface. Consequently, I clearly prefer to be on the road, with both feet 'in the market', than at the office. After all these years, it still gives me an energy boost.
For me, real contact with the customers remains an endless source of inspiration: usually, ideas for the innovation and improvement of existing products and services come into being in practice. Moreover, that way of working has always given me a good idea of what our sales and distribution people do and which difficulties they are being confronted with on a daily basis. Just consider for a while how difficult – and sometimes even hectic - it is to serve your customers well and to understand their needs. How can we - as a company - respond as well as possible to what customers really need?
A little anecdote. Once upon a time, I went on the road with one of the drivers – a supplier who had to supply a small village shop. From a part of the platform that was however entirely destined for that customer, only one single box was delivered to that shop in the end. Since I was surprised, I asked what had gone wrong and if the customer was perhaps dissatisfied.
This is what the supplier literally said:
"The classic problem, sir. This is a small shop that usually only orders one box from this type of niche products. However, if a seller pushes a little bit too long on the '1' button, it digitally becomes '11' instead and it is mentioned like that on the order form…"
Apparently, this man had already mentioned this problem several times, but in vain. The information from the practice had been lost somewhere in the chain – lost between the 'silos' of sales, administration and IT.

This seems trivial. However, this situation is a symptom of bad communication, silo formation within the company and lack of 'accountability'. Moreover, the customer is confronted with an administrative mess: credit and debit notes.
No, technology on its own can't entirely solve this type of problems. Let's look at the very recent example of a telecom company. The call center is repeatedly receiving complaints about badly functioning connections. The telecenter employees can't solve the problems. They can't provide clear answers while the assemblers already know for several months that a set of badly functioning modems is causing these problems. And to make matters worse, those modems are still being delivered. Silos?
Too often, you're hearing that this is exactly the reason why a customer service has been created. "The purpose of a customer service is to resolve that type of problems" is what you hear.

During our 'Strategy-into-Action' workshops with the companies we work with, I always immediately make sure:
to evaluate the quality of their customer interface before they start;
to obtain and map as much input from their customers as possible, including 'mistery shopping';
and subsequently (when elaborating their plans) to consider not only innovations, but also what (urgently) needs to be improved – to put it briefly: a sound balance between 'Do Better' and 'Do New'.
After all, what's the purpose of a nice strategy and lots of (theoretical) innovations if the base of your operation isn't OK? Believe me: your customers and even your own employees will leave if you don't control the 'interface'.
A permanent recommendation: allow everyone – and I really mean everyone within your company! - to regularly be in touch with your customers. Orchestrate these moments and make sure that the people within your company openly communicate about this type of things. You'll be pleased to see how fast your company culture will evolve towards a culture of real focus on the customer!
Herman