A shadow board opens your eyes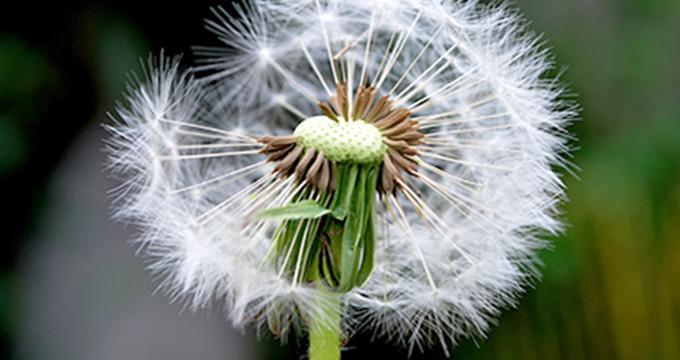 Throughout the years, I've been responsible for many business units. I remember, for instance, the case of a relatively profitable business that hardly showed some growth after a while. Soon already, I had the feeling that several things were stuck. The board and the management were enjoying their
comfort zone
, successful innovations were scarce, results were worsening... but apparently, this wasn't bad enough yet to worry the management. Among the more senior managers, there was little staff turnover but newcomers, on the other hand, didn't find enough challenges and often left the company soon.
Briefly, I had to deal with a company in stagnation, living on its successes from the past. There was no crisis yet, but I could see it coming. Yet, I saw enough growth opportunities. I tried to draw the attention of the people around me to it and to incite them to seize those opportunities. However, in spite of all good intentions, I soon got frustrated by the lack of
speed and drive
.
Shadow board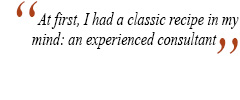 So, at first, I had a classic recipe in my mind: an experienced
consultant
. At the same time, I had informal discussions with the
youngsters
of the company and I was surprised. They had some innovative ideas and an entrepreneurial spirit, but they were also frustrated because nobody listened to them. With some help of my former coach, I came up with a better idea: a '
shadow board of youngsters
'! So, I took it one step further than merely
having young employees participate
in the brainstorming sessions.
My plan
was the following:
a 'shadow board' with dynamic young employees, one per function or department;
an experienced young manager as the 'shadow managing director';
a direct line with myself as the sponsor of the team;
reporting to the executive board every two weeks;
a large office and a small budget for operating costs;
time span: six months.
The general
principles
were the following:
anything can be questioned; there are no sacred cows;
two KPIs clearly agreed upon beforehand: a minimum growth potential and a minimum financial return for each proposal;
all proposals are introduced in real time to the executive board and approved, taking the KPIs into account;
the approved proposals aren't questioned anymore and everyone will execute them with total commitment;
each proposal is being converted into a project with one 'leader', who must ensure that the project will be executed within the time span agreed upon. And each project gets a 'sponsor' within the executive board;
the sponsor analyses the conflicts and bottlenecks in real time and tries to solve them as soon as possible.
Result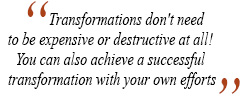 The result? After some struggle and disbelief, the atmosphere started to change and the young team's surprising proposals were really being appreciated. Many of those ideas had been slumbering for several years within the company, but as soon as it started working with a shadow board, they finally got the attention they deserved. And the sponsors within the
executive board
ensured the necessary
buy-in
and support. Because nobody wanted to stay behind! I had created some
new dynamics
. Moreover, most of the projects required a cross-functional approach, which reinvigorated the
team spirit
among the older employees.
One year later, I didn't recognize the company anymore and I received this same feedback from the outside world (from customers as well as from suppliers). The results were amazing and there were no
regretted losses
among the
juniors
anymore. I could spend the money I had saved by not relying on expensive consultants, to
well-deserved bonuses
for all employees (including white- and blue-collar workers).
Transformations don't need to be expensive or destructive at all! You can also achieve a successful transformation with your own efforts.
Have a nice weekend!
Herman
Note: Later on, I've been repeatedly successfully applying this approach and it has also become part of our program: '
strategy-into-action' change management
'