Paul Preston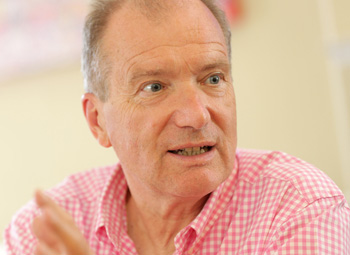 associate partner
"I believe that people, given the right tools and motivation, can achieve wondrous results"
Paul has had a fun and long career within the fast moving consumer goods industry. He qualified as an accountant and his career took off in the Finance Function in the UK, Holland and The Far East (China), where he held several executive director positions. Paul operated in General Management roles, latterly as the Chairman of the Unilever joint venture business in Portugal.
He moved into a global HR leadership development role in the early 2000's and lead the HR function across Asia, Africa and the Middle East Region before taking responsibility for global HR strategies.
Since retiring from Unilever he has been active as a non executive director & a mentor across a broad range of businesses. His trust in people and their personal development has been at the heart of Paul's career success and he fundamentally believes that people, given the right tools and motivation, can achieve wondrous results.
Paul brings to tèn company a unique combination of global cultural experience in the hard ànd in the soft side side of the business.
International Experience:
Living and working in the United Kingdom, Holland, China, Hong Kong ,Singapore and Portugal
Operating in global teams across time zones and cultures throughout the world
Current Business Activity:
developing a consumer focused business in India
specializes in Sustainable High Performance, helping leaders and their teams to maximise their reach, positively impacting business results
coaches leaders and teams to raise their game and work more effectively in this ever more demanding environment
engages with a "special needs school" as a governor and "critical friend and supports various educational initiatives focused on helping young adults find ways of using their talents effectively
Areas of Expertise:
effectively operating as part of a global business
leading boards and teams to excel
financial and human resource management
high sustained human performance
creating "edge" and having fun whilst maximising performance
working effectively in "joint ventures"

 (download bio – pdf)
"Paul has been - and continues to be - an invaluable help to me and my senior team, coaching me personally through the emerging challenges of my first CEO position in a rapidly changing organisation. Our entry to the Indian market has brought a whole new series of business, cultural and personal issues which Paul's international experience and calm, challenging, supportive style has really helped me address. He is as comfortable and helpful in addressing the tactical issues such as a forthcoming difficult meeting as in helping to deal with a strategic repositioning. It's enormously comforting to know that Paul isn't a "here today, gone tomorrow" consultant but is with me for the long haul."
Peter Vicary Smith
ceo Which?
(
www.which.co.uk
)
"Paul remains a leadership reference for me, from my time with Unilever Portugal. He demonstrated both the strategic acumen and the understanding of the value of people to achieve great results in an organization. Importantly, he also demonstrated the ability in managing the people and the business to deliver those results. I never expected someone from a financial background career to have such a good understanding of marketing and the role it plays in delivering value. His casual and very approachable style, inquisitive, fun yet demanding, made him someone I really enjoyed working for and, simultaneously, an inspiration for my career. Thank you, Paul."
April 20, 2010
2nd Mário Braz de Matos, Special Assignment - Brazil, Gallo Olive Oil Strategic Plan, Fima/VG (Unilever Portugal) & Unilever Bestfoods Brasil worked indirectly for Paul at LEVER FIMA IGLO OLA PORTUGA