Patrick Arlequeeuw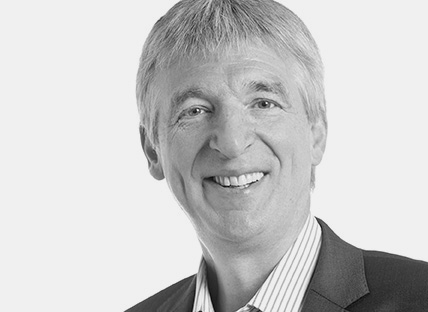 "Inspired by my early experience as a math teacher in developing young talents, my passion is enabling business leaders, whatever their position or function in the organisation, to make a sustainable difference for their business, their people and themselves"
After 30 years of an international career as Vice-President ICT and Shared Services at Procter and Gamble, Patrick is now working as an independent business consultant and coach; in springtime 2014 he joined the tèn company team.
Patrick has been working as an ICT project manager for Securex and Monsanto and then joined P&G in 1984, responsible for the ICT / Process transformation program for the 'Europeanization and Globalization' of the company. This was followed by several CIO roles of countries, regions and global functional areas. As such he acquired broad experience with all aspects of ICT and change management and was a member of several executive leadership teams across different cultures.
In 1999, Patrick has co-founded P&G's Global Business Services (GBS), developing the strategic choices, the service/pricing catalogue, the organization design, and the business transformation model. He implemented the full GBS scope first for Latin American, and afterwards, for the ICT services on a global basis. He has built expertise and best practices to manage multi-million dollar partnership (sourcing/out-sourcing) models.
From 2003 to 2006, Patrick was leading the Product Supply transformation program with the objective to implement an "agile and consumer-focused" supply chain with a scope of over 50 countries and over 100 plants, strategic retailers and suppliers.
During his career Patrick stayed close to his original passion of teaching and coaching as a trainer, mentor and coach of many people across all regions and levels. He now architects ICT (Digitization) and Shared Services strategies/solutions and total change programs, enabling businesses to step-change their top- and bottom-lines in a sustainable way, while strengthening leadership.
Cultural Experience
Loves working with people of different cultures and ways of thinking.
Lived in Belgium, Italy, Venezuela-Latin America and Cincinnati-US
Worked considerable time in Germany and several countries in Asia
Used to lead/operate in global teams across time-zones, across the world
Languages English, Dutch, French, Italian, Spanish
Industry Experience
Consumer Goods Industry
Global-regional retailers
Top-global ICT companies across the world
Education
MBA, Vlerick School, Ghent Belgium
Master of Mathematics, Ghent Belgium
General Management Leadership Program, P&G
Strategy Development Program, P&G
Areas of Expertise
Strategy development for ICT-Digitization, Shared Services
Orchestrating complete solutions and organisation designs in these areas
Process and organization transformation and execution
Successful partnerships best practices development
People development and Leadership coaching
Development and Mentoring of multi-cultural teams