Kiest Apple nog de juiste woorden?
"At Apple, we strive to make world-class products that deliver the best experience possible to our customers. With the launch of our new Maps last week, we fell short on this commitment."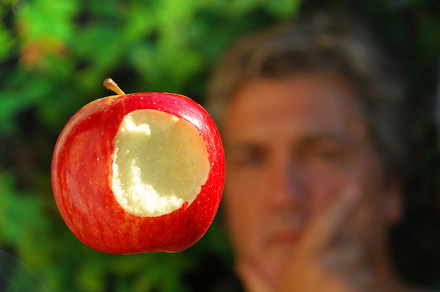 Is dit Apple? Groot was mijn verbazing toen ik de
sorry-brief
van Tim Cook onder ogen kreeg. De opvolger van Steve Jobs stuurde een hoekige tekst de wereld in naar aanleiding van de slecht werkende kaarten-app voor de nieuwe iPhone 5.
Marketingsausje
Wat maakt Apple zo anders? Het bedrijf maakt goede computers. Klopt. En hun producten zien er mooi uit. Klopt ook. Maar bovenal weten ze het allemaal mooi te verpakken bij Apple. Ze overgieten alles met een lekker marketingsausje. En dus scheren ze bij elke lancering hoge toppen.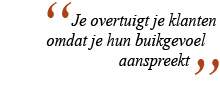 Ik wil niet zeggen dat Cook het slecht doet. Helemaal niet zelfs. Maar toch merk je een subtiele verschuiving die op termijn wel eens zou kunnen doorwegen. Want Tim Cook communiceert anders met de buitenwereld. Hij heeft de reputatie een stijve hark te zijn, en dat blijkt nu ook uit de manier waarop hij zijn klanten aanspreekt.
Apple was anders onder Steve Jobs. Steve was anders. Mensen die Apple kopen, willen ook een beetje anders zijn. En ze betalen daar met plezier wat extra voor. Ze willen niet alleen een heel goede computer, telefoon of tablet. Ze willen een toestel met dat tikkeltje meer. En Jobs wist dat gevoel perfect te bespelen. Een iPhone is niet zomaar een smartphone, toch?
Durfal
Toch lijkt het erop dat Jobs die succesformule niet doorgegeven heeft aan zijn opvolger. De sorry-brief van Cook staat namelijk in schril contrast met de zwiepende reclamecampagnes van weleer. Apple-gebruikers zijn anders, voelen zich anders en denken ook anders. Of dat echt zo is, laat ik in het midden maar het is wel zo dat Jobs dat imago van durfal enorm wist te cultiveren.
Getuige hiervan de
Think Different-campagne
uit 1997:
"Here's to the crazy ones. The misfits. The rebels. The troublemakers. The round pegs in the square holes. The ones who see things differently. They're not fond of rules, and they have no respect for the status quo."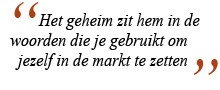 Dit zijn zinnen die uit de mond van een rebel rollen. Met deze campagne profileerde Apple zich als een vernieuwer die durft wat niemand anders durft, en bedenkt wat niemand anders bedenkt. De boodschap staat als een huis, terwijl de kleffe tekst van Cook zo in de
mission statement
van eender welke computerbouwer kan gedropt worden.
Een wereld van verschil als je het mij vraagt. Apple is succesvol omdat het bedrijf zich afzet tegen gevestigde waarden. Als ze dat vergeten, worden ze net als alle anderen. Doorsnee dus.
Buikgevoel
Kortom, Apple moet blijven vertellen waarom ze bestaan. Iedereen weet ondertussen wat ze doen en hoe ze dat doen. Maar het 'waarom' is bepalend voor hun imago.
Waarom kopen mensen Apple? Omdat je met Apple altijd in het spoor van de vernieuwer zit. Vinger aan de pols. Op die manier overtuig je je klanten omdat je hun buikgevoel aanspreekt! Wie houdt van eigenwijs krijgt een goed gevoel bij een MacBook. En dat is waarom mensen kiezen voor Apple.
Goede computers en telefoons maken is één zaak. Maar toestellen maken die goed zijn, én die iedereen echt wil hebben … Dát is de kunst. Daarom denk ik dat Apple terug moet naar zijn tegendraadse basisfilosofie. Anders gaat het vroeg of laat mis.
Het geheim zit hem in de woorden die je gebruikt om jezelf in de markt te zetten!
Hoe zit dat bij jouw bedrijf?
Prettig weekend,
Steven