The assessment market needs assessment experts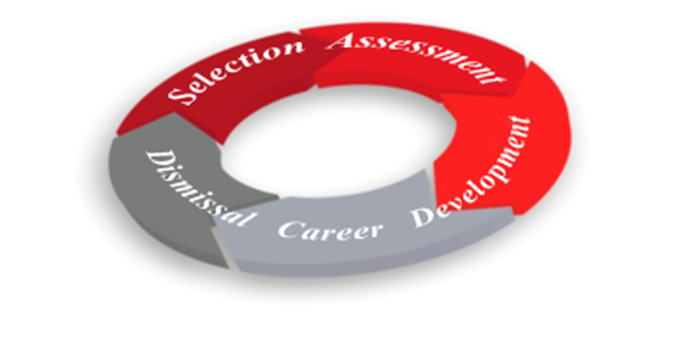 Let me start with some good news: fundamental decisions about people in organizations are being more and more underpinned. The management is spending more and more time and money in order to take its decisions carefully. These decisions have a large impact, not only on the persons concerned but also on the organizations' success. For organizations, the difference between underperformers, average performers and outperformers is huge. As far as sales people are concerned, the difference in terms of performance between average performers and outperformers would be factor 5 to 7! Consequently, decisions about people have a huge impact on the organizations' success. Therefore, we should take these decisions as well as possible.
When taking these decisions, organizations often rely on assessment agencies; not only for selection issues, but also for other important decisions about people in the employment lifecycle:
Consequently, the penetration level of assessment is increasing. One would expect that assessment agencies are going crescendo, but the opposite is true. Since the economic climate is unfavorable, the volumes remain limited. However, this is not the only reason.
For many years, performing assessments has been a black box for companies. They sent candidates to an assessment agency, without exactly knowing what was happening over there. This resulted in reports about candidates, with or without suitability advice. The results were taken seriously. During decades, this has been a stable business model for many agencies. It was successful as long as streams of candidates could be assessed by the agency. This belongs to the past, however.
The knowledge about assessment and the use of assessment tools in organizations have increased, but this is also the case for the complexity of their application and possibilities. Thanks to the Internet, for instance, organizations now have easy access to online tests and integral test systems. A growing market of providers whose annual turnover increases by 20-30% on average. Anything is being offered; useful and less useful, adequate and inadequate, cheap and (much too) expensive products. The marketing machines are running at full speed. HR departments are being flooded. For organizations, it is quite impossible to make an adequate and useful choice out of the huge offer. Successfully implementing assessment tools is rather difficult and requires expert knowledge (concerning the content and the process). Moreover, the possibilities within the field are increasing: full assessment, online assessment, capacity tests, development centers, personality assessment, 360° feedback, (strategic) leadership assessment, performance management, competence measurement, pre-assessment, subject-related assessment, multi-stage procedures, trial assessment etc. All things considered, it won't get easier and the risk of taking the wrong decisions is high. A clear need for assessment experts helping organizations to adequately take their decisions about people, is arising. This requires more than just general HR knowledge and is completely different from the black box of the traditional assessment agencies.
Patrick
Patrick van Loon is one of the cofounders of Kenhardt Human Profit. The firm specializes in assessment centers and is the third largest provider of such services in The Netherlands.