Smart is not only a car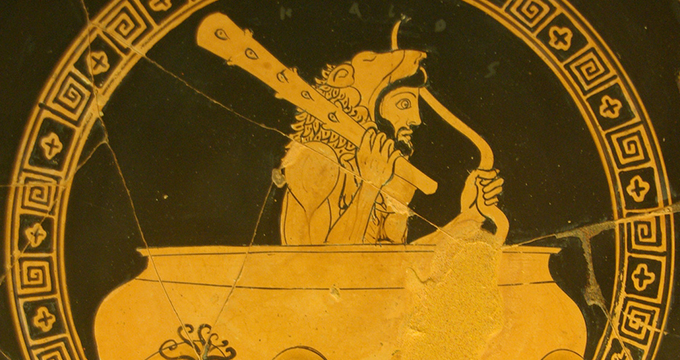 Will it be a tunnel or are we going to build a bridge? The people of Antwerp among us exactly know what I mean. But also those who have never heard of the 'Lange Wapper' before, will immediately understand that one thing excludes the other. Choosing is the watchword and we need to do it as soon as possible!
The task description, that's what it's all about! A team manager can best be seen as a captain outlining the course of his ship. He needs a good crew and a seaworthy boat; that's obvious. But without a compass, he's lost, isn't it?
Efforts
I've seen it often. A team starts working with enthusiasm. There is a new project and everyone wants to make the most of it. After a few brainstorming sessions, many ideas are formulated. Happy faces. Until the first problems arise… Is this feasible? How will the customer react? And what about the budget? Is there still an alternative?
Right… Things are not always running smoothly. Worse: usually, all those efforts lead to results, but the latter often don't meet the expectations. The worse thing that can happen, is that after having designed a bridge, you come to the conclusion that a tunnel would be better. Of course, you should always opt for the best solution. So, if a tunnel appears to be better, you need to give up on your bridge plans. But then you realize that such a change of course , no matter how necessary it is, can't remain without consequences.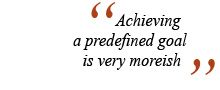 Not only all the preparatory work will be lost, but also your team's motivation. And I even haven't mentioned your credibility yet. Consequently, you will have to throw many things away: the costs will spectacularly increase, your planning will become a mess, the customer will start complaining … Do I have to continue?
Smart
What I mean, is that a team can't be successful without a well-defined end task. And this task must be concretized as soon as possible. Preferably, even immediately at the beginning, when the general planning is being drawn up. Make sure your team exactly knows which direction it has to follow. This way, you will keep everyone alert and motivated. After all, the taste of success is the best thing on earth! Achieving a predefined goal is very moreish and will motivate everyone even more.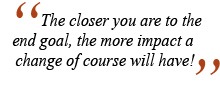 The bigger the task, the more time you will need. That's obvious! Describing a large task is very complex and sometimes, you can't avoid adaptations. But bear in mind that every deviation from the goal leads to additional work. Your team will have to redo a part of the work. And the closer you are to the end goal, the more impact a change of course will have!
I recommend you to describe in advance how to manage possible deviations. I know it is classic, but why won't you try to apply the smart principle?
S stands for 'specific'. Describe the goal as precisely as possible.
M stands for 'measurable'. Subsequently, you should be able to determine in an objective way to what extent the end goal has been reached.
A stands for 'acceptable'. The team must have the feeling that it 'owns the task'.
R stands for 'realistic'. The goal must be feasible.
T stands for 'time-based'. When must the goal be reached? A deadline is required.
Smart. By bearing this simple little word in mind and applying it in practice, you will already get far. Unless you are a real car freak, of course!
Have a nice weekend,
Philip van Herterijck
Herman van Herterijck
Note from the editor: The 'Lange Wapper' is the name of a bridge in Belgium. For the time being, this bridge only exists on paper.