10 lessons for a successful career switch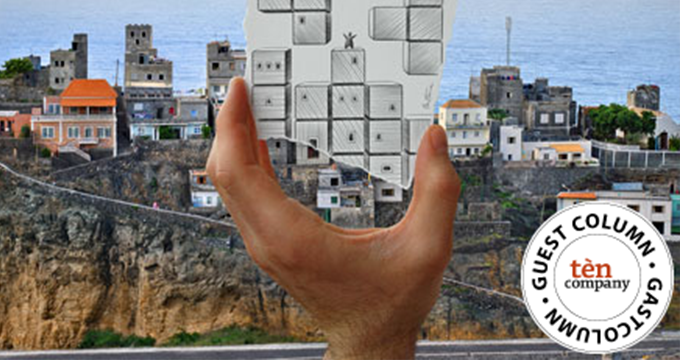 After having worked at Philips for 21 years, Arnold Stokking decided to leave this company. He didn't have any 'plan B' at the time. Meanwhile, he has already been working for a few years at the 'Netherlands organization for applied scientific research (TNO)'. However, this switch wasn't obvious ...
Here are the 10 lessons from his transition
1. Take a time-out

Leaving is always an emotional moment. It wasn't different for me. Incomprehension and frustration. It was a real struggle because I really had given the best of me. Failure was new to me and I was really frustrated.
My advice? Put your frustration into perspective and try to forget it before applying for a new job. Take a time-out and start doing something totally different! Practicing a former hobby, making music, doing sports, travelling, studying … whatever! You need to distance yourself from the situation!
2. Look for a subject of your own
Herman van Herterijck
, senior consultant at tèn company, gave me some important advice: 'specialize yourself in a subject.' At the time, it sounded a bit strange because I just had been part of the general management. Still, this simple little sentence made me think and soon already, I opted for 'alliance management': launching, negotiating, implementing and optimizing new alliances in a structured way.
After I had opted for that path, things went fast. At Philips, I once managed the alliance office. So, I quickly got in touch with my former contacts again, started reading professional literature and gave lectures about the subject. Briefly:
I stayed active without applying for a job;
I had the opportunity to continue building my career; and
I was able to explain what I was doing, which gave me a boost.
3. Interim jobs are good
While looking for a new challenge, I got in touch with
TNO
by coincidence. For me, it was unknown and thus unloved. I wanted to become an entrepreneur and you can't do that in a company such as TNO, do you?
www.tno.nl That is why TNO opted for a compromise: an interim job at the marketing department. Given the low threshold, I accepted this job. So far, I haven't regretted my decision at all. What an interesting working environment! And without that temporary job, I would have completely missed this experience... 

4. Do what you like
Do you know what has really been decisive? Every day, I enjoyed going to work, even if I had to travel a lot and to tighten my belt considerably.
My advice? Do what you like and set your own priorities. For me, the people and the job content have been decisive. Income optimization was no longer the top priority. As soon as I realized this, I felt so free and when TNO offered me a permanent contract, my decision was quickly taken. 

5. Take a step forward
When you lose your job, your search often starts on familiar territory. In my case: Philips' suppliers, customers and competitors. Looking back, I am happy that I have been searching for a while. A quick switchover would have led to more of the same…
My advice? Dare to take a step forward, even if you need to access unknown territory. Dare to choose another sector. In most cases, the reactions on your fresh, open-minded attitude will be positive. You need to realize that your work experience can be very relevant and even innovative in other fields. Make it a mutual enrichment! 

6. Know your own talents

TNO is a research organization, but I'm not a researcher. Consequently, it was useless for me to gain in-depth knowledge in all kinds of research methods like a geek.
My advice? Let the cobbler stick to his last! In other words: I'm a mediator, not a scientifically educated researcher. I'm not responsible for research results, but I introduce them to the market. It's my talent and also the reason why TNO chose me. I know what TNO is doing, but I know my limits. I don't need to know everything in order to do my job properly.
7. Give other people elbow-room
TNO was new for me. Really new. Consequently, I was forced to learn from others, top people in a field I didn't know. Soon already, I noticed that individual talent can really make a difference. Why would I try to curb this brilliant flow?
My advice? Make sure that professionals can do their job optimally and that they are connected to the outside world. If you do so, the results will automatically follow. Personally, I call it 'managing throughout the people'. Be aware of the trends, think long term and give people elbow-room so that they can manage their day. 

8. Dare to innovate
Of course, there are also pitfalls. When arriving in a new environment, you are inclined to prove yourself. Don't do it! Rely on your experience and dare to innovate. For instance: at TNO, I questioned the company's positioning. What does TNO stand for? What about the business models? In fact, I unconsciously started looking for the 'new TNO'.
My advice? Don't become one of them too soon. What is special, is always relative. Try to find out what is special 'for your new organization'.
9. Give your opinion
The power of innovation lies in the confrontation with deviating ideas. Everything is about dialogue. Whether you're right or wrong, is not important. However, it is important to discuss ideas that might seem strange or even rooted. My advice? Allow yourself to thoroughly analyze your new working environment, but when the time comes – you will definitely notice –, you must dare to express your opinion. Opt for an open dialogue and learn from each other. 

10. Don't only look ahead
Leaving your employer after 21 years can cause a shock. It is obvious that in such a situation, you are especially thinking about your future. Where can I start working? How do I maintain my income? How can I improve my competences? … These are all future-oriented questions.
My advice? Don't go too fast. Take the time to look back. Everyone has a personal story and should dare to take it into account. Don't focus too much on the future.
Have a nice weekend,
Arnold Stokking
This column is an extract of the speech that Arnold Stokking gave at our fifth charity dinner, last April.