Managing your boss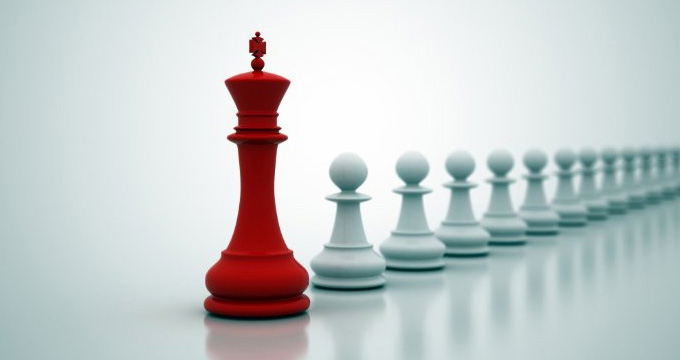 "How is it possible that someone at that level...."
Have you ever picked up such a conversation at the watercooler? I bet you have.
If you are part of an organization, you have to deal with some level of hierarchy. A boss or another stakeholder to whom you report. As much as we fool ourselves sometimes into believing that this is not the case; it is.
How effective you are at managing up, often makes a big difference in the opportunities that you will get during your career. We see at our firm that people sometimes lose so much time and energy when they overtly or covertly complain about their boss. This is ineffective.
The real problem here is that the premise may be wrong about a boss. Nowhere is it written that the boss is always the brightest person and always makes the best decisions, or that she is the most emphatic or logical person in the organization. The boss is simply the person who has the power at
that
moment to make the decisions. No more and no less. The mistake that we make is not recognizing this.
The best investment we can do is to truly accept that the person who has the authority to make decisions at that time, is the boss. You are the salesperson in charge of selling your ideas to your boss. As long as your boss is not convinced, you will not be successful in selling your idea. It's as simple as that.
Score each of the 10 questions below once between 1 (lowest) to 4 (highest) and then count your total.
Look in the mirror. Look again. Do you really accept that your boss is the one who makes the decisions? And you are the salesperson? Or is it perhaps your own ego that sometimes get's in the way here?
Do you make sure that important bad news is always delivered to your boss quickly? Are you reliable as her partner?
Do you make sure you meet your deadlines? Do you deliver on your promises again and again?
To what extent do you ever fall into the trap of overpromising and under delivering?
Do you make sure that you communicate about the strategic headlines with your boss? And do not get bogged down in all the details?
Do you make sure that you stay brief and concise, but are complete in your communication with your boss? So you do not take an excessive amount of her scarce time? You want to avoid being high maintenance.
To what extent are you proactively giving advice to your boss? Do you help her to think about scenarios for the future?
Do you give her your different scenarios to address the challenges at hand? Including your preference for one of the scenarios? And do you explain why?
Do you really place yourself in her shoes? Do you know what keeps her awake at night? Never think solely about your own interests or your own department's interests.
To what extent do you show that you learn from your mistakes? Do you maintain an open attitude toward your personal and professional development?
What's your total score?
Above 30
: go ahead and build it up even further. Idea: coach your peers in how to manage their boss.
Between 20 and 30
: analyze and decide in what areas you need to improve as soon as possible.
Under 20
: analyze and make it a top priority to make a quick change in your behavior. Your behavior might be career limiting without you realizing it. Search for internal or external assistance to help you.
Leading your boss is one of the key elements to grow to the next level. A book that we recommend regularly in this context is: 'Why should the boss listen to you" from James Lukazewski.
Hope this inspires
Paul Donkers®
We'd love to hear your experiences with your former or current bosses. And how you've dealt with them.