Do you let mon€y run ¥our £if€?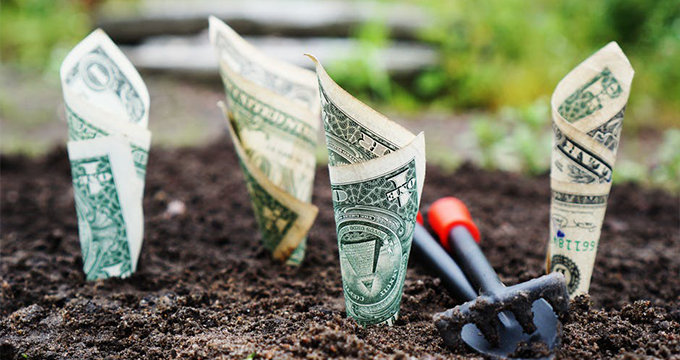 'Money is a great servant, but a bad master'
Francis Bacon
Marshall Goldsmith writes about money and wealth in his book
MOJO
. He says that there are only five things in life that are truly important. They are, in random order of importance:
health


wealth


relationships


meaning


happiness


Inertia
We are not built to experience much happiness in our daily lives. Over the years, we fall into the trap of something that you might call inertia.
We go through the motions. We keep doing the same things we were already doing yesterday. And even the things we were doing the day before yesterday! We continue doing it, even when it's bad for us. And we know it! We make ourselves unhappy. In other words, we are often our own worst enemy. It's the devil you know.
How to break the pattern?
Step one, start with making some time for reflection. Take a step back from your daily life. Make good use of the time that you create and think deep about your current situation. Then, decide where you want to go, what you want to change and finally decide upon the roadmap that can help you get there. But don't forget, then the real work begins: execution.
Wealth
Let's take a closer look at wealth from Marshall's five MOJO building blocks. Because money often plays a major role when we make choices in our lives, I guess it's naïve to say that money is not important.
Nevertheless, there's a peculiar dynamic going on with money. There's not much else that triggers such a strong emotional reaction from people. When we speak about money in our practice, is not always mentioned directly as the major consideration, but in reality, choices often appear to be largely determined by money.
That's why I sometimes say that money is the most important unimportant thing in life. Our advice is to always balance your wealth choices in relationship to the other MOJO building blocks. When you make choices based only on money's impact on your wealth and lose sight of your MOJO elements like your health, relationships, meaning and happiness, you run the big risk of making suboptimal choices.
Hope this inspires.
Paul Donkers
Recently, we wrote a column about measuring your and my MOJO balance. This column is also inspired by Marshall Goldsmith's work. Click
here
for the column.
Continue reading? The book Mojo from Marshall Goldsmith digs deeper. Our short review and our link to the bookstore can be found
here
.