How to deal with a boss that you really don't like?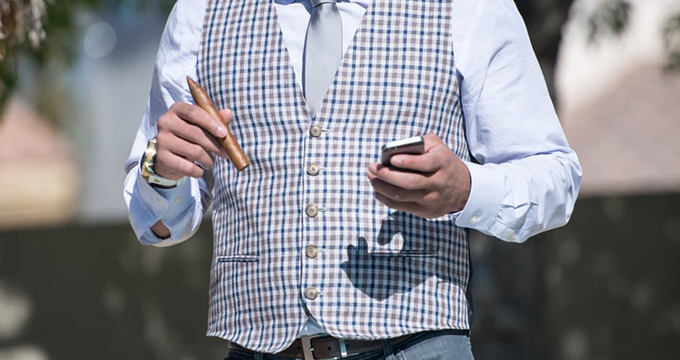 You have no chemistry with your boss. In fact, you really hate him. Perhaps it is his micro-management, unclear direction, or his focus only on the short term. Or maybe he is difficult to handle, unpredictable, doesn't control himself and he has regular outbursts. Or possibly you hate him because he is less conscientious about the rules than you are. Whatever the reason, the conclusion is that you hate him, period.
Now what? Here are 4 ideas to consider.
Practice empathy. Put yourself in his shoes. Bosses are just ordinary people, like you and me, they are not superheroes. Each boss has his good and bad days and our bad habits bubble up to the surface when we are busy, bored, frustrated or just tired. Do you know what really keeps him awake at night?


Discuss. Talk to him about the quality of your cooperation. Do not wait too long to have this difficult conversation. Talk to him, preferably outside the office, at a time where you and he have a chance to speak in private without interruptions. Just tell him what bothers you. Explain why it doesn't work between you and him. Explore together a different approach that works better for both of you. This will always be a bit of a difficult discussion to start, but we often see how such a meeting clears the air for our clients.


Speak up. If someone really behaves unacceptably and clearly acts against the rules, consider going to Human Resources, an ombudsman or an outside lawyer. But you better think three times before you actually do it…especially if you decide to make your complaint internally. Prepare yourself! Make sure you get all the facts straight. With semi-soft stories and semi-soft proof you will not get very far. If it's not well prepared, this action can easily damage your reputation. Such an action can easily come across as an opportunistic pursuit of your own interests. For example, it can easily be seen as an action where you try to get to his position. Whether it's true or false, the perception is often the reality in cases like these.


Ego check. Last but not least, take a real good look in the mirror. Bosses are not the best, smartest or most rational people. The boss is simply the one who has the power at that time to make decisions. No more and no less. Have you really made peace with that? Or might your own ego be standing in the way?


Do not fall into the trap of endlessly complaining with your colleagues about your boss behind his back. Research shows that people on average complain three to six hours per week. That is one to two months per year! Imagine what you can do in that time.
If it really doesn't work…if you've tried to work it out and it continues to drain all your energy away: leave! Life is too short to stay in a situation where you really don't want to be.
You may not have selected your boss. But you always have a choice how you react to your boss.
As always, we'd love to hear your own experience with how you've dealt with your bosses.
Hope this inspires.
Paul Donkers
Founding partner tèn company; since 2009
We have hundreds of completely free career related articles available via our
resource hub
.
Continue the conversation with us and please let us know if you find anything valuable for your company, your team of for yourself.