The 9 do's & don'ts of our start-up
If the double dip recession doesn't occur, we created tèn company in the middle of the crisis. I don't know if it is a coincidence, but lately more and more people in employment have told me they are seriously considering a career as an entrepreneur. After almost two years in business, we have had many customers. Given that quite a lot of them even recommend us among their network, our firm is growing and there is more and more routine within our company. Have we achieved all our goals? No, of course not! Every day brings new challenges. Anyhow, our start was successful. Therefore, I would like to give you some advice if you consider to start your own company.
1. Passion.
Here at tèn company, we are all fascinated by getting the best out of organizations and it's people. We consider it extremely interesting to make an available group of people achieve the best results. Personally, I've always found it amazing to achieve top performance with a team. It's easy to cut costs or to buy people from the market, but how can you get the best out of your existing team? According to my experience, the best teams can achieve the best results, no matter if the goal is profit maximization or the best patient care. The objective is to satisfy shareholders, employees as well as customers. This is why we really love what we are doing. It is not only very important to know what you are doing and how you are doing it, but also why you are doing it. Why do you get up early each morning?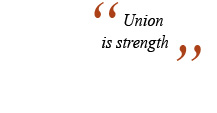 2. Finances.
Make sure you really keep your finances under control. Reduce your costs as much as possible, but be flexible as well. Make sure you have enough liquidity. Nowadays, Internet banking allows you to always stay informed about your exact turnover and costs. Make a liquidity forecast. Apart from looking to the past, you should also forecast your future working capital. Which costs and which turnover do I expect at which moment? According to me, you should never have to ask your accountant questions about the financial situation of your company; you should know this yourself! It is very simple: there's no company without sound finances! Consequently, this is an absolute top priority!
3. Spread the word!
Find a way to promote your company that suits you, allowing you to show your skills and experience to the market. Never underestimate the amount of time you will be spending to commercial activities in order to develop your company. Especially in the beginning, this might take up to 75% of your time. Don't start your own company if you don't want to spend your time promoting it (this is not difficult, but rather a matter of discipline). Bear in mind that no one else will do it for you!
4. Make sure your work is perfect.
In my experience, you will almost never receive large orders or assignments immediately. As a new entrepreneur, you will have to prove yourself again and to take into account that your customers will be testing you. You have to make the most of the opportunities you get and use these achievements to further expand your business. What distinguishes you from your competitors? In our case, it is the fact that we exclusively work with consultants with practical experience; consultants who had their own share of sleepless nights about topics on which we are advising our customers nowadays.
5. Keep up the good work!
To start-up a company, you need 20% of creativity and 80% of hard work. Don't let rejections and setbacks turn you down! And especially don't take them personally! When something doesn't work the way you want, you should make an honest analysis of the situation. And don't get fooled by your own ego. Analyze what you can improve next time. Learn from it, accept it and keep up the good work!
6. Have fun!
Try to enjoy your entrepreneurship to the most. By pursuing your objectives, you will stay motivated. But bear in mind that you will never completely achieve your objectives, because they are also evolving. Enjoy the journey.
7. Listen to some good advice.
You can't do everything alone. Make sure you surround yourself with people you can trust and rely on. I collaborate with a small group of people advising me on different subjects. Regularly, I meet entrepreneurs who actually prefer to do everything on their own, but I'm convinced that union is strength.
8. Focus.
It is tempting to try make the most out of all the business opportunities you get. When looking back, I've had the opportunity to establish some excellent business relationships during the last 15 years, especially in situations in which we had said 'no' at first. I'll tell you even more: it sometimes seems as if these kind of discussions led to the best relationships...
9. Invest in yourself.
We are investing quite a lot in our own development. Combined with our practical experience, this is how we manage to remain valuable to our clients; now, but also in the future.
You should know why you get up early each morning. If it fits your character, entrepreneurship can be wonderful, but I also know so many people developing a bright corporate career. In times in which you already have to make 20 choices before you can drink a coffee at Starbucks, it is essential to know yourself. Due to 'choice stress', we often postpone our choices and this is exactly the problem. Have the courage to choose and let go of the choices you didn't make.
Good luck!
Paul