Indian temptation
Last week, I had the opportunity to visit a number of Indian companies in India, together with five other business people and under the leadership of Han Wijns, one of tèn company's associates. This trip also allowed us to discover the Indian culture. By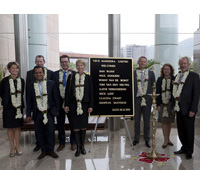 coincidence, we were in Mumbai during the same weekend as Obama was. However, it was not a coincidence that he started his 10-day Asia trip in Mumbai, a city with 17 million inhabitants; i.e. more people than in the Netherlands, living on a territory of only 65 by 35 kilometres...
India is developing very quickly. Within 12 years, India will have the third largest economy in the world. Now, more than 1,1 billion people are already living in this country, half of which are younger than 30.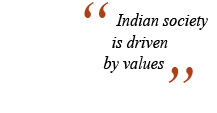 During the past crisis year, the Indian economy has been growing by 9%. While our Dutch minister De Jager is talking about growth figures of zero point X, India has almost achieved a double-digit growth in spite of the harsh economic crisis. Each year, two million people (the sum of the populations of Amsterdam, Rotterdam and The Hague) are graduating at one of the 250 universities of the country. It would be an understatement to say that this country has a huge potential.
Unfortunately, the contrasts are huge as well. There are too many indigent people, living next to a small but wealthy upper-class. A middle-class is only just arising. Although the caste system has been officially abolished for a long time, there are still huge differences between the population groups. Even today, it is very difficult in India to escape from poverty if you're born in the wrong caste.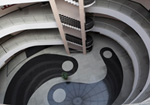 Meanwhile, Indians are delivering IT and engineering services on a massive scale. About 30% of all the software in the world is being programmed by Indians. In cities with millions of inhabitants such as Hyderabad or Pune, all Western multinationals (Google, Microsoft, Novartis, IBM, Atos Origin... ) are represented, next to the local players such as Infotech, Tech Mahindra and Infosys.
India's influence on the West is obvious. Managers of Western companies literally told us: 'Here, we can achieve things that we can't in the West'. Below, I give you an overview of India's main advantages:
on average, Indian engineers or programmers are only 1/4 or even 1/10 of the costs in salary than their Western colleagues
the pool of young graduates is almost inexhaustible
Indians have a very service and solution oriented attitude
in corporate life, people speak English very well, so language is not a threshold at all.
Indian society is driven by values. This also seems to be the case for companies. All companies are concerned about Corporate Social Responsibility. For instance, the company InfoTech we discovered, spends 5% of its profit to CSR. Indian companies seem to be more balanced than many Western companies, which are often rather unilaterally focussing on value creation for their shareholders.
Indian companies often smartly copy things from the West, but they are also experts in optimization and disciplined execution.
Last week, I had a remarkable experience: when walking across a room full of programmers in Hyderabad, I suddenly saw all kinds of street names from the city of Breda (where we live) on their computer screens. Apparently, the programmers were mapping the network for an energy company; they were working on Breda at that moment. Welcome to the Global Village!
The next few weeks, I will be discussing the risks and scenarios the Indians have developed for that purpose.
Paul