When is executive coaching really useful?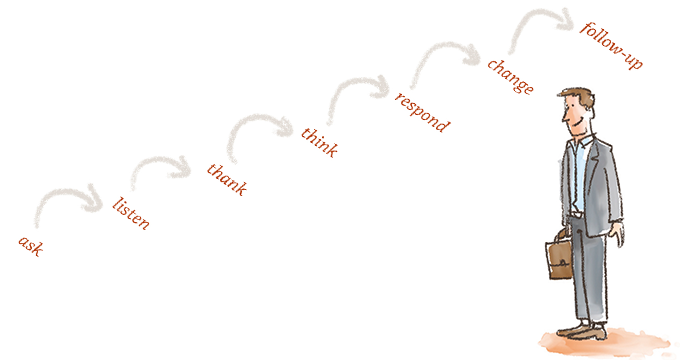 The end of the year is near. Again, January will be the month in which many of us will have plenty of good intentions. We already know that the sale of cigarettes will decrease by more than 30% during the first weeks of January. However, tobacco companies are not really worrying because they know that it will have completely recovered by March. Year after year, we come to this same conclusion: the most difficult aspect is not to quit smoking, but to persevere. The same goes for executive coaching and leadership development programs. Some insight into the process of determining goals and into the reasons why people eventually quit, helps increasing your chances of success.
People can perfectly improve their behavior in an effective way. However, it appears that they often determine goals which are much too optimistic. This is also the case for behavior improvement since a particular type of behavior you have been developing during decades, won't just disappear like snow in summer. In our daily practice, we are working with successful people; people with enormous responsibilities, often managing large groups of employees. We are coaching them so that they can take the next step. We don't focus on the behavior they showed in the past since we can't change the past anymore. The only thing we can influence, is the future. So, this is what we are focusing on. In our program, we keep giving feedback to the executive and informing the latter about the perceptions of his/her employees. We are doing this in the long term because research has repeatedly shown that this method offers the best chances to achieve lasting changes.
For the executives participating in our program, we distinguish the following seven steps:
Asking questions. Choose the behavior you want to improve in order to become more effective.
Listening. Be open to suggestions.
Being grateful. Be grateful for these suggestions and take them seriously.
Thinking. What will 'becoming more effective' cost me and how will it be useful for me?
Reacting. The commitment to apply the changes and adopt new habits.
Changing. Keep practicing, find the courage to put theory into practice and turn these new habits into automatic new behavior.
Performing the follow-up. Show the measurable changes to the people around you.
It is no coincidence that there is always a market for new diets. Each year, new 'hypes' in the field of diets arise. And each time again, many of us give in to this temptation. We tend to think that if we understand something, it will be easy to put into practice. However, this carries a great risk! Understanding is only a small aspect within the change. The same goes for leadership. Libraries contain many books about this topic. In order to keep fit, you will have to train a lot! Reading a book about fitness won't help you to achieve this goal. The same goes for effective leadership.
As coaches, we can put our coachees on the right track, but they will have to make the efforts themselves. In practice, companies are often sending their executives to us so that we could 'help' them. This is useless, however. Mainly due to a lack of commitment by the coachee, executive coaching programs are not sufficiently effective, which is bad for the coachee, the company and the coach's reputation. Consequently, it is not a sound investment.
However, if the coachee really wants to change his/her behavior, our executive coaching programs can really lead to a breakthrough.
Paul