5 tips for contemporary leaders!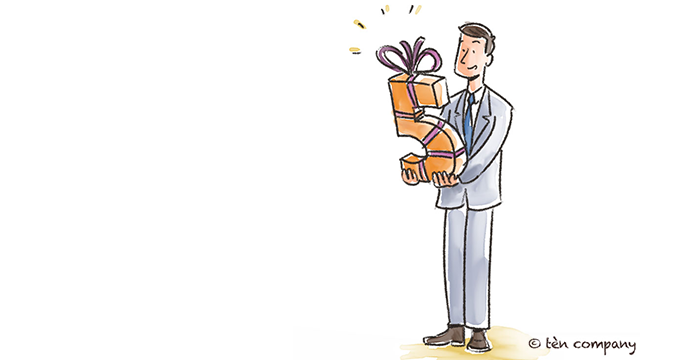 Since the industrial revolution, there has never been so little hierarchy within organizations. Moreover, international collaboration has reached its highest level. Never before in history have we been overwhelmed by so much information that we can consult wherever and whenever we want. The office landscape undergoes a complete makeover. Flexible workplaces have become the standard and people are often teleworking. Employees are no longer evaluated on the basis of their physical office presence but on the basis of the results they achieve. As a consequence, almost 15% of all offices have become vacant in the Netherlands. According to some sources, this rate is actually even much higher. All those offices have just become superfluous and can be transformed.
In our daily consulting practice, we work with large and small companies, entrepreneurs, ceo's and their teams. This is a summary of what we hear about effective leadership and of the advice we give about it nowadays.
1. Value-based entrepreneurship
It has always existed, but before the banking crisis, it might have seemed a little less important for a while. No matter how big the pressure on short-term success might seem, only companies that work according to their values, will be successful in the long term. "Which sins do we want to avoid?" Or in the words of Google: 'don't be evil'. It is obvious that the management has to set the tone in this context and to make sure that all employees are aware of the company values.
2. Lifelong learning
Hard skills such as business development, innovation and finance are fundamental to a company's success but in the meantime, the changes in our society are evolving so quickly. Within the inertia of our daily routine, leaders need to take time for themselves in order to find new inspiration and to attend trainings related to important trends and best cases. When was the last time that you have invested in yourself, for instance by attending a summer course at a decent business school?
As far as soft skills are concerned: as long as the ceo behaves like God and doesn't invest himself/herself in the development of his/her own soft skills, all employees will adopt the same behavior. This will set the tone at the top. Consequently, it will be much more difficult to really develop individual employees as well as the organization as a whole. Maximum effectiveness will only be reached if the ceo explicitly discusses and invests in his/her own development. This might seem a little scary at first, but it's as simple as that.
3. Technological integration
The world is not digitalizing; it has already been digitalized! Innovations by companies such as Apple and Google in the past decade have made it possible to make almost all information available wherever and whenever; we can consult it by simply clicking a button. This has changed the whole scene. Effective leaders know how to seize the opportunities and threats for their business. Integration is the keyword in this context. During the past five years, many new tools have been developed in order to launch new marketing campaigns and to communicate with all stakeholders. Seize those opportunities and go much further than just trying to obtain as much 'likes' as possible on the company's fan page on Facebook.
4. Cultural sensitivity
Meanwhile, we are collaborating with everyone, worldwide and across all time zones. In order to stay successful, effective leaders should pay attention to cultural differences. In this context, the work of our good relation Fons Trompenaars is particularly relevant and his book
'Riding the waves of culture'
is still one of the standard works in this field. Highly recommended!
5. Winning teams
Superman doesn't exist; that's for sure! And of course, the same goes for the best ceo's and cfo's, no matter how smart, dynamic, strategically brilliant or tough they are, or how great communication skills they have. They can't always mean everything for everyone. However, one of the main tasks of effective leaders is to build a team whose members complement each other. At this level, a Human Resources Director can make an important contribution and collaborate with the ceo. What's the company's strategy? What does the current team look like? What will the company need within the following three to seven years? Which people with which characters, experiences and skills should be added to the team? How can we stay self-critical and who asks the difficult questions? Who makes sure that we will keep feeling a little uncomfortable about certain aspects?
Paul