The shift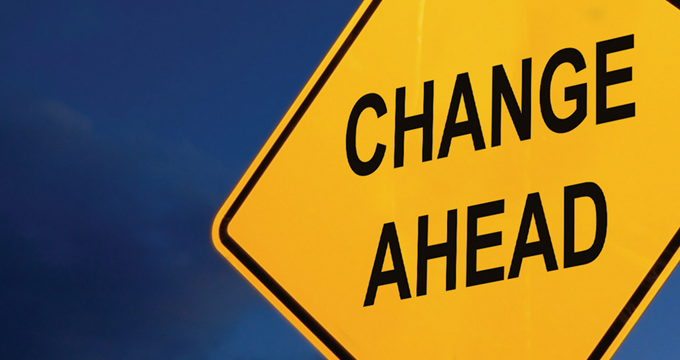 If you put a frog into a cold bath, it will quietly stay in it. If you heat the water slowly, it will also quietly stay in the bath… until its death. However, if you throw this frog into hot water, it will immediately jump out of it. Human beings react almost in the same way as frogs. In our daily life, we will continue doing what we were already doing the day before. This phenomenon is also called 'inertia'. It is extremely difficult for us to change course. We have been programmed this way.
Since the industrial revolution, that started around 1820, we have never been confronted with such an enormous change in our way of working. However, if during the industrial revolution, you asked people what was actually going on, hardly anyone could have named it. You can't see it if you find yourself right in the middle of it. This is exactly what's going on with the era we are living in right now. Within 50 years, historians will give a name to the period we are currently living in. It is a period during which our way of working has completely changed.

The five big trends having generated this revolution, are described in Lynda Gratton's book 'The Shift'. It is based on the extended research done by her and her team in the past few years.
Technology. Let us look at a continent such as Africa. It shows great growth rates. In the past decade, no less than 6 out of the 10 fastest growing economies were African. For the first time in history, this continent has been unlocked by a type of infrastructure. However, this time, it hasn't been unlocked by means of roads, bridges or railways - like during the industrial revolution –, but by means of mobile networks. And we thought that innovation would come from the 'West' we are so familiar with. Well, mind you: it doesn't. In Kenya, for instance, thousands of small payments (M-pesa) are being processed on a daily basis by means of the mobile network Safaricom. In 2011, the total value of these transactions amounted to more than 10 billion Euros.
Globalization. By definition, international companies used to be large. This is changing, however. Let's take a look at our office, for instance. Although our company is relatively small, it is active in several European countries. Moreover, right now, we are carrying out missions for our relations in Africa and Asia. Times have changed. In the past, companies had to be large in order to work at international level. The future belongs to the super specialists. Jacks-of-all-trades have become less interesting. General knowledge can be found on Wikipedia. Since expectations are getting higher and higher, the future belongs to the specialists. The rest, people will find themselves on the Internet …
Demography. Among the BRIC (Brazil, Russia, India & China) countries, India is still growing incredibly fast. In order to achieve future economic success, its market will turn more and more into a 'numbers game'. The law of large numbers plays a role. Only because of India's population increase, this subcontinent will considerably evolve within the next few years. China, on the other hand, will feel the impact of its one-child policy. As a result, the country's economic growth will keep slowing down.
Society. The relation between employers and employees has changed. More and more people aren't working for you anymore; they are working with you and for several customers. Just think of all those self-employed workers (1 million) in the Netherlands. This is still an upward trend. Specialists hired in order to carry out specific tasks for their customers, just in time and on demand.
CO2 emission. This emission will gain importance in business traffic. Meanwhile, all companies are discussing it. But who is responsible for this emission? Within some companies, it seems like 'window dressing' today, while we also see more and more companies in which reducing the emission has become a real part of the company's DNA. Well-understood self-interest is also an explanation for it, just because it is essential to their sustainable financial success.
Some insight into the big trends can help you to better anticipate the future and to successfully prepare yourself or your company, because excellent opportunities are waiting for anyone (any specialist) who knows how to deal with these changes. Bear that in mind!
Paul