Sales: challenge or necessary evil?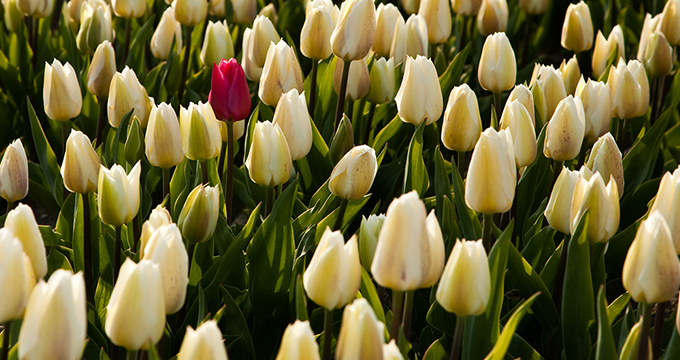 "Tomorrow, I'm going to hawk for my services again"
"If my work is good, more business will follow automatically"
Do you recognize yourself in these statements?
Often, we see that self-employed people experience acquisition as a kind of begging. Where does this come from? Is it some kind of uncertainty?
"I master my profession, but I have doubts about how to tackle the acquisition required in a right and professional way"
. Or is it more like:
"I'm too proud for acquisition"
. Whatever it is, acquisition for your products, services or qualities makes a huge difference, whether you see selling as a challenge or as a necessary evil.
I fully understand that people might have difficulties to sell a service they don't believe in. However, if you are concerned and you act in good conscience, what can be wrong to talk about it to a sufficient number of people who might be interested in it? You limit your opportunities by staying active in a small network. The acquisition process lasts longer and you receive suboptimal offers. Almost all companies have a marketing and sales function to achieve their growth ambitions. For small enterprises or individuals, this process is identical, but on a small scale.
Of course, personal campaigns must be adapted to the individual situation. In practice, we see that it is useful to certainly take the following elements into account:
Keep investing in your network. An acquisition campaign is not a one off event, but requires your ongoing attention; more intensively at some stages, less intensively at others.
Determine the optimal size of the market you are going to search in and choose your approach. It is not effective to show the whole world what you are capable of when your specialty is a niche.
Digital reputation. Control and influence the information available about you on the Internet. Don't limit yourself to merely keeping your Linkedin profile up-to-date.
A short introduction properly describing who you are, what you are capable of and what you want. In popular speech, this is also called elevator pitch.
Surround yourself with a critical soundboard asking you the right questions. Preferably, it should be external and truly independent.
Ask your relations, from time to time, for a testimony you can use. Often, this appears to be one of the most effective ways to attract new customers.
Determine your strategy first. Subsequently, it's about execution, execution and last but not least: execution!
Effective sales people are building authentic relationships, only selling according to their relations' needs. They ask questions. They listen actively and chose the right moment to start talking. A good sale must be beneficial to the buyer as well as to the seller, it's a
win-win
, whether you intrinsically see selling as a challenge or as a necessary evil. For almost each successful company, a marketing & sales department is a
conditio sine qua non
. By mastering your acquisition skills, you will get the most out of your career or company. And if you don't dispose of the selling skills or experience yet, don't hesitate to look for support in advance, since you won't attract many customers without acquisition!
Let us know your thoughts on this hereunder.
Have a nice weekend!
Paul