10 tips to obtain better results from your salary negotiation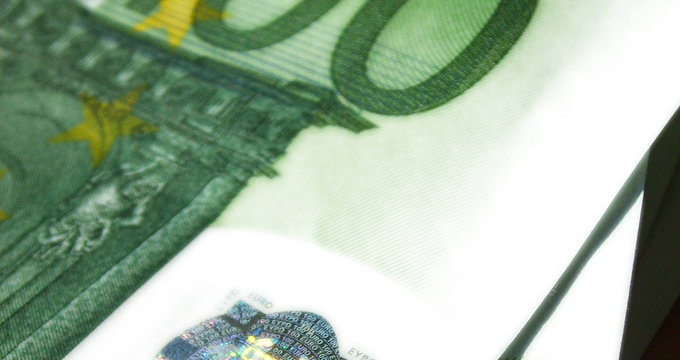 Whether you are changing jobs or whether you are in-between jobs, negotiating the conditions of your salary package is often experienced as one of the most difficult stages during the process. Throughout the years, we have been collecting the following suggestions that can give you additional support.
The best moment to negotiate your salary is when you enter the organization. Once you are aboard, you often 'get stuck' into the existing structure and you might consider yourself lucky when you can correct inflation. A real salary increase is often only possible in case of a big promotion.
A frequently asked question during the process is: 'What do you earn at this moment?' This is a tricky question that you should try to answer as late as possible in the process. Based on this information, recruiters or potential employers conclude for you if you are qualified for the job.
Your current salary isn't that relevant as it seems although every recruiter or employer would like to know it. You can only say something meaningful about your new salary when you have a good idea of your responsibilities. To put it briefly: postpone discussions about money until you'll be at a more advanced stage in the process.
Negotiate everything simultaneously. So, discuss all items you can negotiate such as car allowance, bonuses, shares, an exit payment or golden parachute, housing and moving costs, trainings and retirement. Discuss them in parallel, not sequentially. If you can't get one thing, can you get something else? Bear in mind: what is impossible at a certain moment, can sometimes become possible a week later.
Make sure to maintain the relationship and keep it separated from the negotiation. Hard on the matter, soft on the people. However difficult this might be, don't take it all too personally. Don't act too toughly just to show how good a negotiator you are and that you'll also negotiate for your boss because, in that case, you will be negotiating just in order to negotiate. However, you have to be assertive when the offer is really not good enough. During the negotiation process, you should explicitly keep emphasizing that you are motivated and that you are looking forward to start working together.
Make sure to spread the risks, like for many things in life, especially when you find yourself in an in-between position on the market. Try to obtain several options; only in that case you'll be able to choose.
Make sure that you are prepared. Know which remuneration packages are usual for a particular function in a particular industry. Talk to people in and around the sector. Exploit the opportunities offered by the Internet and gain in-depth knowledge in the common bandwidths.
Put yourself in your interlocutor's shoes. Although organizations often hide themselves behind the following remark: "We are just bounded by..." After all, people negotiate with people. For instance, it does matter whether you are negotiating with the Human Resources Manager or with the line manager whose organization you are going to work for. The latter might be willing to do more for you than the first one.
If there isn't much room for raises when you enter the company, you can already agree upfront that your salary will be discussed again if you reach certain goals. This will justify a new salary negotiation after six months.
Don't lie. Although it is tempting to slightly exaggerate your current package. Eventually, it will affect your reputation.
Your salary is one of the most important elements of your remuneration package. It allows you to pay your bills, for instance. But it is also a way to express the appreciation for the value you are adding. However, it isn't the only thing that counts. You will never get high salaries for nothing. There is always something in return. Don't focus on your salary alone.
Meanwhile, a lot of research has been done about the link between happiness and money. We once wrote a column about this topic. As we all know by our own experience, we get used to a higher salary within a few months, but getting used to a lower salary is much more difficult for most of us.
We would like to read your own experiences. You can share them below.
Have a nice weekend.
Paul