Teambuilding 2.0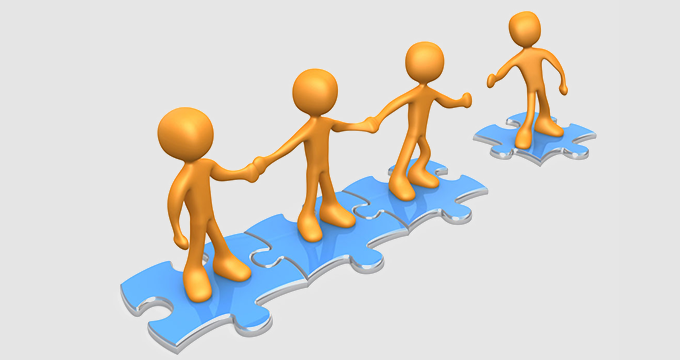 An effective approach, without wasting your expensive time
Teambuilding is for many organizations a familiar recipe. But "Spending time together" and "getting to know each other" is the aim in itself. No more. It sometimes looks more like a school trip. But bringing the topmanagement of an organization together, is a huge investment of your time and money. In all the years I have been in this industry, I have joined many of these team building days. I often marvel at how little thoughtful often is dealt with the time available. I have seen groups of highly paid executives participate in golf clinics or are going hiking through the mountains together. Without a clear agenda or any preparation or follow up. And that is truly a missed opportunity.
The approach that we have developed throughout the years, is aimed at working together as a team through a very intensive workshop. The team focuses during these workshops on the strategic objectives of the organization. In our view, this is often a much better investment of the available time and resources. Because it's by focusing on the execution of the strategy that the organization can achieve it's goals. The team works together across the silo's and around strategic priorities, they assign actions to the priorities, together they solve possible barriers and all of the actions are given an owner.
So if you want to coach your team to become a dream team. Look beyond the classic teambuilding approach.
Is there an appropriate level of trust in the team to start working in teams? If not, start first with investing in building mutual trust. For instance through classic team building exercises. Otherwise you are going too fast and the team work has little effect. You then build on quicksand.
Are the characters in the team complimentary to each other? Or do you primarily have a group of look-a-likes around you?
Do you have more or less your final team together? Or are you expecting big changes in the short term? It's better to wait with teambuilding 2.0 until you have your team more or less together.
Is silo thinking an issue? Teambuilding 2.0 helps you to fight silo's. More than that: it's one of the key outcomes.
Is the strategy clear or does it need more work?
Translation of the execution in this way helps you to appoint owners for the different actions.
By actually working together in this way, everyone gets to know each other better during the workshops. So, the teambuilding that you're looking for also happens, but it comes as one of the outcomes of the workshop. The whole organization starts to shift. The result is
team building 2.0
If you're interested to hear more about our experience and approach? Please let us know via
This email address is being protected from spambots. You need JavaScript enabled to view it.
Or give one of our partners a ring. We're also happy to put you in touch with some of our clients.
As always, we'd love to hear your personal experiences with action workshops and classic team building. Post your comment below.
Paul