How can I bind Generation Y to my organization?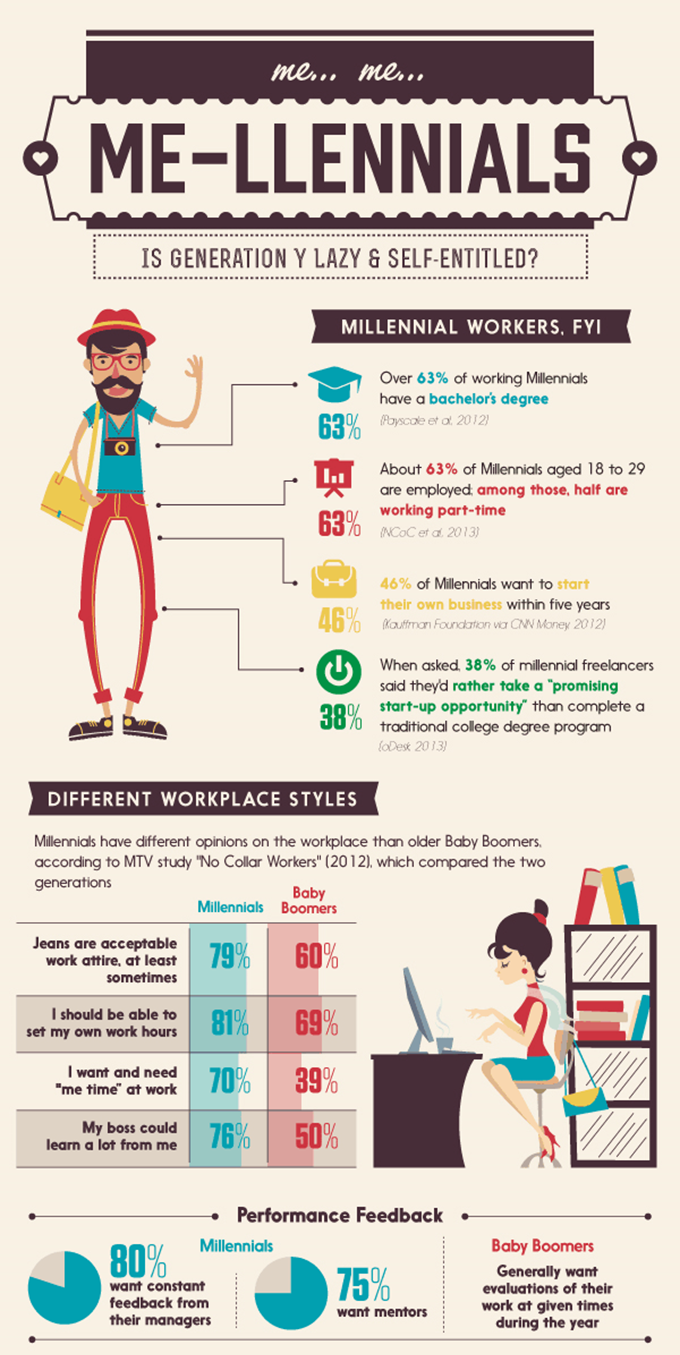 They have been raised with the Internet and are addicted to their mobile phones, just as addicted as we are by the way... They are dynamic and unbound. They want to make the difference and love experiments.
The more optimistic they are, the more they can make the difference for a company. Generation Y, or the millennials are born between early '80's and early 2000's.
In traditional companies Generation Y is often being misunderstood. They are being steered in a way that doesn't correspond at all with the way in which they are living and working.
But if existing companies want to survive the digital revolution. Think about UBER versus the taxi sector, AirBNB versus hotels, Tesla versus Volkswagen. Traditional corporate life will also have to opt for an approach in order to bind Generation Y; not only because it is the right thing to do, but also out of well-understood self-interest.
A few weeks ago, I experienced Silicon Valley's drive again during a business trip I made to the San Francisco Bay Area. Facebook, LinkedIn, Google, Uber, Electronic Arts... are around the corner. The same goes for Daniel Tyoschitz. He's 23 and works in Silicon Valley for his own consultancy firm: 650labs. He has given us five tips about the best way to effectively bind Generation Y to your organization. Personally, I added a sixth tip to Daniel's list.
Give them the room. Make sure Generation Y can get involved and that their sometimes crazy ideas can be taken into consideration. This way, you can avoid that they would leave the company too early. By avoiding that your best people leave, you'll make sure not to create new competitors.
Give them real power. Of course, a twenty-year-old employee doesn't have the same experience as a forty-year-old one. We also know this, but each organization has crucial projects. Just think of one of your potentials from Generation Y for a change.
Give them a mentor. By cooperating with a mentor, your twenty-year-old employee can find the acceleration she's looking for. It allows her to put lifelong learning into practice.
Evaluate often and regularly. In order to grow, you must first know how to do it. Feedback and feedforward are most effective when they are continuously applied; so, not once or twice a year during appraisal meetings.
Give them compliments. Showing that you appreciate someone is just the right thing to do. Don't be afraid that people immediately would get too big an idea of themselves or ask for a pay rise; that won't happen.
Also give them stock options if it makes the difference for them. Dare to bind the people who can really make the difference, to your company, by letting them create their own success by means of stock options.
Consider that most suggestions hardly cost anything. They especially require a change in the executives' behavior.
As far as those options are concerned, there is a Dutch expression that is often being used in corporate life: 'Wie wil vermenigvuldigen, moet durven delen'. [Who wants to multiply, must dare to share.] I regularly see situations in which it is more effective for shareholders to dare to share their interest with young, upcoming Y talent. Unfortunately, egos and short-term rewards are regularly hindering the right decision. This way, very talented people are unnecessarily being driven away.
For several years already, we try to add value for our network, also through sharing our columns. We consider the interaction with our network most stimulating. Therefore, we would like to receive your feedback. Below all of our columns, you can use the space provided for this purpose. You can also react on our websites,
twitter @pauldonkers
and
linkedin
. I would also be pleased to
This email address is being protected from spambots. You need JavaScript enabled to view it.
.
We look forward to hearing from you!
Many more columns via our website:www.tencompany.org Here you can also find much more information about our programs and what they mean to our clients.
Paul Donkers