How to switch from start-up to scale-up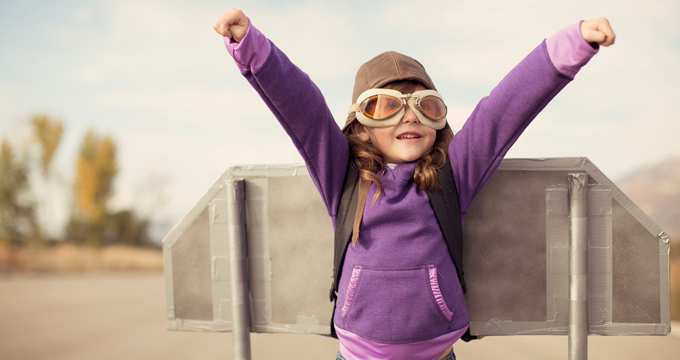 You have survived the sleepless nights during the first years of your company start-up. You have earned your right to continue. Now you can consider the second stage, quick growth. Or to put it in other words: "from start-up to scale-up." What's next?
As Marshall Goldsmith said:
"What got you here, won't get you there."
The behaviors you utilized in order to create your start-up might be the very same behaviors that will work against you now. Since we're all human, we suffer from
inertia
and as a result, we stubbornly tend to keep doing what we have already done before.
Let me illustrate. Since you personally launched the company, you know almost everything there is to know about it. As a result, you might hinder your own key employees during the next stage, the growth stage. You can personally become the biggest obstacle limiting the growth process. In the beginning, it was an advantage for you to be on top of everything. Now, you need to find a new balance between knowing what's going on and keeping enough distance. To put it briefly:
"What got you here, won't get you there."
Here are 8 tips to prepare your company for its next stage:
Product or service Create a very strong foundation. Use all the feedback from your early customers in order to improve your product or service. Make sure your products or services are positioned properly in the market. Research by StartupGenoms has shown that 74% of all attempts to scale up fail because the scale-up went too fast. It must really be paced well, especially in this transparent era we are currently living in.
Finances Plan your cash flow carefully to correspond to your growth expectations. Keep your costs as variable as possible. Most companies don't survive this stage due to a lack of cash. Make sure there's enough money to grow. The last thing you want is to lie awake at night worrying because you don't have enough money to grow.
Technology Automate as much as possible, preferably immediately in the cloud. Make sure to invest in systems that are as user-friendly as possible.
Marketing You must focus more on marketing during the growth stage. After all, if they don't know you, they can't buy anything from you! You'll need to find out how to communicate with your target group. During the next few years, content marketing will offer excellent opportunities.
Expertise Outsource as much as possible whatever doesn't belong to your core activities. Gradually develop your expertise as far as your resources allow. Organize yourself in such a way that you can focus on your core tasks as much as possible.
Communication Be careful with social media. It offers many opportunities, but it can also include risks. If you don't properly use the social aspects, you'll run the risk of getting adverse effects.
Leadership The scaled-up company isn't only about you anymore. Make sure — in everything you do — that the company doesn't keep revolving around you. Eventually it is liberating to see that your company is still running smoothly when you return from vacation! Remember that your ultimate objective for the company is to be able to keep on growing.
Recruitment Only recruit the right people. This is really essential! Be tough. If selection and recruitment isn't your best skill, ask for advice. Make sure several people interview each candidate separately because only the best people can help you during the quick growth stage. It's best to look for people whose skills are complementary to yours and are better than yours. Only by doing this can you hope to grow fast.
Scaling up is a way of thinking and acting. Are you ready for it?*
As usual, we would like to know your own experiences.
Paul Donkers
* On a weekly basis, we are working with entrepreneurs during every stage of their company: set-up, quick growth, maturity, and wind-down. The turnover of the companies we are working with ranges from several hundred thousand to more than 1 billion Euros. Learn about our entrepreneur programs at www.tencompany.org. You can also call one of our consultants for a personal conversation.
** Assessments can be used very effectively in order to add further objectivity in the selection process. We offer different possibilities. If you want more information about them,
click here.