How to turn your clients into ambassadors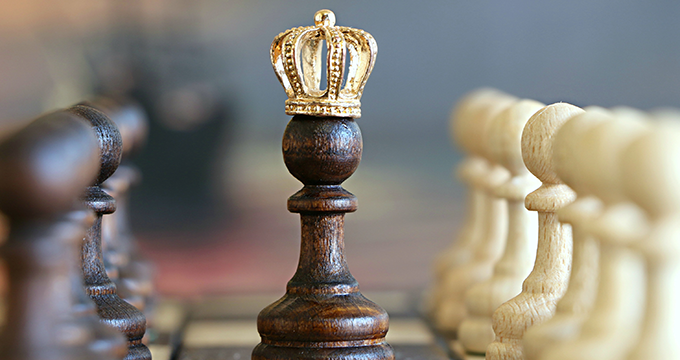 Undoubtedly, I will repeat myself by telling you that customer satisfaction is the most important thing. That's quite obvious. Still, I very often notice that companies don't really know how satisfied their customers are and why it is so:
When companies systematically do some customer research (which isn't common), that task is too often being outsourced to an agency or a consultant.


Moreover, the results of such research are not thoroughly enough being discussed at management level.


And worse: regularly, the analysis is quickly being 'classified' without immediate and concrete actions!

Three times wrong! Actually, it is quite simple: without customers, you don't have a company, so you should also know what your customers need. Your customers are your first and only reason of existence. I do know that the shareholders are important as well. And your staff must be satisfied too, of course. Without shareholders, you don't have money to invest and without motivated employees, you can't obtain results. But one thing's for sure: if your customers are delighted, your employees will be extra motivated and I can assure you that your shareholders will be happy with the return on investment (ROI).

My advice. Put customer research on top of your priorities list. You don't need lots of questions. Don't exaggerate. Less is more! Keep it simple and use a short questionnaire that you draw up together with your team. Involve especially those employees who are often in contact with the customers; not only the board members.

Some examples of questions:
If you were entirely free, would you choose us again? (Why? Why not?)


Would you recommend our products and services to your best friend? (Why? Why not?)


If you were employed in our sales department, what would you change or adapt?


When was the last time you had a 'wow' reaction thanks to our company? And when was the last time you were irritated? Why?


What do we do better (or worse) than our competitors (and don't let our prices be the only reason!)?

A few more tips:
Don't immediately deliver your products or services to the 'end customer', draw up a separate questionnaire for the intermediaries (distributors, agents, concessionaires…).


You don't need to question all customers. A good sample will do. You should also try to work with regular surveys instead of with one single extended annual research. For companies working with seasonal products, for instance, that can be very important. The more frequently you receive some feedback, the faster you can proceed and the more the customer wishes will infiltrate into the entire company.


Customer satisfaction is not only a matter of 'Sales and Marketing'. The CEO is in charge of the management and the entire company must be actively involved in it, during the survey as well as during the processing and the feedback stage.


Make sure to really take some action after the survey (according to the feedback), follow it up and inform your customers about it.


Also spend enough attention to qualitative research with customer panels, apart from the common surveys. The best example I know, is a company that is actively and in full trust involving its customers in its R&D. In the field of innovation, this has allowed the company to obtain its best results ever.


You can reduce your costs by organizing this type of research yourself, together with your own people. The first time, it won't be perfect, but you will master this sooner than you think!
Try it! Happy customers lead to more growth and better results! Everybody happy!

Have a nice weekend,

Herman