Managing by meetings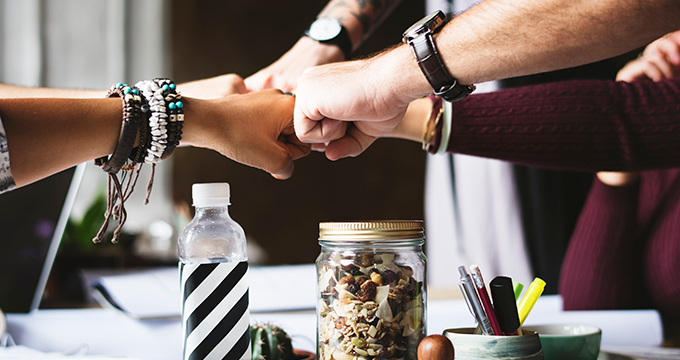 Meetings are necessary and there's nothing wrong with them, but holding meetings just in order to meet, is not a good thing.
A meeting is not a talking shop
. Within a company, nobody can benefit from a confused meeting culture. By 'confusion', I mean: meetings with unclear goals, meetings without a strictly defined agenda, never-ending meetings…
A meeting is not a talking shop
All of this results in proliferation. Next to the regular meetings – management meetings, meetings of functional teams, operational meetings… -, all kinds of other meetings are growing like mushrooms: meetings about projects, meetings about urgent problems, meetings about the coordination of initiatives… Meetings are being organized about all kinds of things, which can harm companies and demotivate their employees.
Audit
A regular 'audit' is a must.
You could talk about 'meeting hygiene'
.
How do you do that?
1/
Check the agendas of your management and team meetings
. They must correspond to your strategic priorities and the related actions (projects). For companies familiar with
Strategy-into-Action
, this is easy.
This will allow you to lighten up your team meetings
Screen agendas: what is really important? Knock-out argument: drawing up agendas based on a round-table discussion. If you ask all participants whether they have agenda items, you will undoubtedly get a very long list of details. Don't do it!
You should apply the following classification:
items about decisions to make;
items about providing information.
Tip: show the necessary restraint when selecting an 'other item' – other items to discuss - because, before you know, the meeting will last longer than planned.
2/
Appoint one leader for each agenda item
. The latter has to prepare the topic, send the texts (pre-readings) around, introduce the topic during the meeting and guide the decision-making process (only for items about which a decision must be made, of course).
Tip: the chairman must stay alert, but should only intervene when really necessary. He should turn the floor over to the leader of the item concerned.
3/
Look whether some items could be delegated
. This means that you can transfer them to the operational meetings at the level below. This will allow you to lighten up your team meetings. The advantage? You will save time and meet efficiently. And the people at the level below will be more motivated.
4/
Check the number of participants during each meeting
. Who must really attend a work group or project meeting? This is the starting point and the basis for a healthy meeting culture. Work with the smallest possible 'core', only invite other employees according to the needs (ad hoc) and analyze it by case.
Attention: who rigorously applies this principle, is undoubtedly taking some risks. Although many people are complaining about their busy agenda, they secretly consider attending many meetings as a status symbol and often, they want to have their say everywhere.
5/
Check annually whether all meetings do have a 'reason to exist'
. Do it according to the frequency and to the list of participants. For instance: an action group has been created in times of crisis, but about one year later, the meetings of that team have become totally superfluous. Dare to abolish meetings!
Check the agendas of your management and team meetings
Involvement
What do you need to do in order to guarantee the involvement and the information level (when fewer meetings are being organized, because this is the purpose eventually)?
A clear and up-to-date intranet, daily updated and focusing on the essence.
A daily (or weekly) short 'update chat'. Invite all team members. After the executive's 'one-minute speech', you should allow them to have their say.
A few tips:
Don't allow discussions during this short chat – 'only for information and questions for clarification'. Decisions will be made during the standard meetings!
These short chats should take place upright and at a fixed moment. They can't last more than 15 minutes.
After this chat, you should insert a SHORT informal coffee moment. This requires some discipline, but the informal contacts will stimulate the collaboration between your employees (and their functions).
You might also experiment with a '
parking flip-over
' during each meeting. Clearly write down on the parking sign each item that shouldn't be treated during meetings. This way, you won't have to stop someone's mouth, you won't waste time and you can thank the employee concerned for his/her 'suggestion' (and 'park' it at the same time, until the right moment occurs).
Good luck!
Have a nice weekend,
Herman