Stop the meeting disease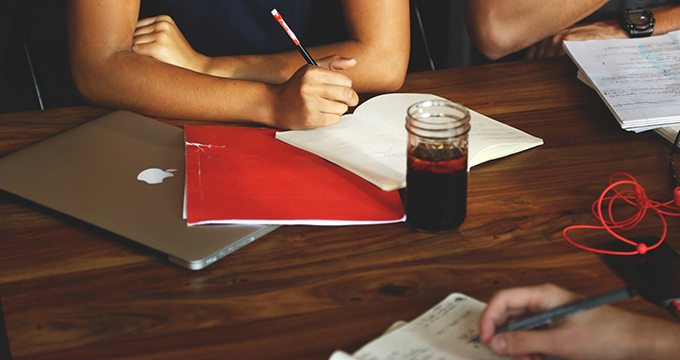 Consultation is needed; that's for sure! But meetings are not supposed to proliferate and dominate everything; otherwise, you will get the feeling that you are being lived and meetings will become an end in itself, instead of a tool to achieve a goal.
During my workshops with companies, this proliferation of meetings has often been discussed. Scornfully, I call it the '
meeting disease
'. Actually, I somehow consider it an epidemic that might cause serious damage.
It's no secret that the economic situation isn't really bright. Calibrated models are being blown away by new technologies, there's a cut-throat competition and reorganizations are succeeding each other at a fast pace. That is causing unrest. Standing still is not an option: companies must continuously adapt and reinvent.

However, they need to do it in a
proactive and thoughtful
way; not in a panic reaction - reactively - after some impulse, because before you realize it, your company will get lost in an uncontrollable mass of projects and crisis actions. Teams and work groups are growing like mushrooms. Usually, they consist of the same - read: good, willing and overloaded - employees. The consequence?
Insufficiently prepared, people are rushing from one meeting to another, groaning under their overloaded agenda.
Symptoms
(of the 'meeting disease'):
evening and weekend work;
strong increase of the number of project teams;
meetings with overloaded agendas;
meetings that systematically last longer;
increasing number of (ad hoc) crisis meetings;
stressed employees and tensions between them;
more absenteeism and absence due to illness;
Remedies:
organize a decent annual workshop with ALL key players of your company in order to sharpen your strategy (and to reconsider it wherever necessary);
pay attention to the continuous and clear communication of your strategy throughout the entire company;
only proceed on the basis of priorities entirely in line with your strategic goals;
convert those priorities into well-defined actions with good measuring points (KPIs and milestones);
cultivate good leadership throughout the entire company!
Annually, you should also perform a thorough evaluation: which meetings are really necessary in order to achieve your strategic goals?
start with a greenfield;
make a list of all strategic projects;
appoint one single leader for each priority;
challenge them to work with small teams (3-4 persons) and to limit all reports to action-oriented 'one pagers' (addenda are allowed, but the essence must be written on one single side, so that everyone can easily follow);
plan a short (let's say: 2 hours) weekly team consultation;
use scorecards (standard practice) with a strict selection of KPIs and milestones.

I opt for
small teams
because:
this is easier to organize meetings (you can also organize telemeetings; by means of Skype, for instance);
this allows quick and 'to the point' meetings ('internally');
others only attend the meeting when it is really necessary (invitation or by phone, 'need to involve');
this allows a gain of time within the company.
Conclusion. Sometimes, you must dare to change your course. Perhaps, you should resolutely opt for a
new meeting culture
? Many managers feel bad if they are not invited for each meeting. And usually, they all want to have their say since there is always some kind of frustration bubbling up. Moreover, meetings are often their favorite moment to put themselves in the spotlight. You should avoid this!
However, not everyone likes the 'clear and concise' way. Undoubtedly, you will have to face a lot of opposition, but that will be running smoothly after all.
The benefit? A '
(more) highly performing team
' will create time and space for creativity and relaxation! Have a nice weekend!
Herman