Are your batteries really reloaded after your holiday?
Marktrock in Leuven is a yearly recurring festival. If I am in Belgium at that moment of the year, I take the time to have a look around there. I always come across some old acquaintances; this year, it was also the case. One of my former colleagues was enjoying a concert at the Vismarkt, together with his partner and their three children. His skin was nicely tanned. He looked relaxed and was enjoying the beautiful music.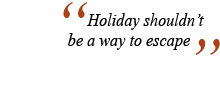 I walked towards them. They just came back from holiday, so I was right. However, their holiday feeling was far away. Ilse was obviously looking forward to stand in front of her class again in order to welcome a new bunch of enthusiastic toddlers, but Stijn grumpily replied when I asked him whether his batteries were reloaded.
'Monday, I already have to get back to work', he said with a deep sigh, followed by a flow of complaints and frustrations about his boss, his colleagues, the tight budgets, the impossible targets, the bureaucracy and the traffic-jams! 'For me, holiday is the only way to escape from daily routine', he admitted.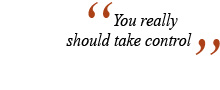 Everyone needs a holiday; that's for sure! However, holiday shouldn't be a way to escape. Use your holiday to reload your batteries, so that you can tackle your work again afterwards!
Below, you will find some suggestions. Bear in mind that a happy day is a good day. And, as far as I know, each day is unique. So, you should make the most of it! Just try to do the following exercise: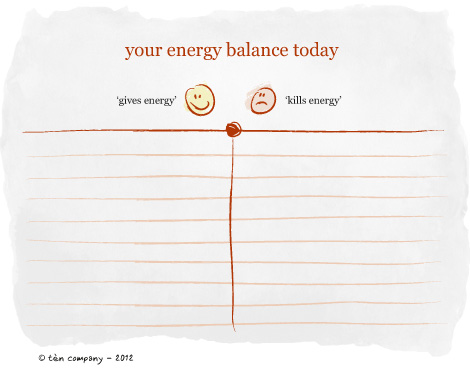 Click on the illustration for a pdf-version.
Step 1. Make two lists; one with things that are giving you energy and another one with things that are sucking away your energy. You can mix up everything: important and less important professional as well as private matters. Do it at a quiet moment and take your time for it. Regularly complete these lists until you get the feeling that you dispose of a representative whole.
Step 2. Make a life line. A long line from your childhood until now, on which you briefly mention your high and low points. When did you really feel happy? And when didn't you feel happy at all? Put your life line next to your two lists and continue completing them.
Step 3. Take your list with energy consuming activities and mark the things that are essential in your life. Focus on those breaking points and consider which actions you could take. Sometimes, a small intervention will do. Perhaps, you simply should tackle some things differently.
Step 4. Time for action. Some things systematically make your life a burden. There is no ready-made solution. To put it briefly: you really should take control; in a well-considered way, in consultation with your partner and a few people you trust. Especially make sure not to proceed impulsively. For instance, you can have an open discussion with your boss. If you adopt a positive attitude, miracles can happen and you might boost your promotion prospects… Your dream job doesn't have to remain just a dream!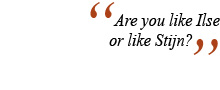 In which situation do you find yourself today? Are you like Ilse or like Stijn? Just try to do this exercise and especially don't get desperate! Good luck!
Herman