Create your own special forces in your company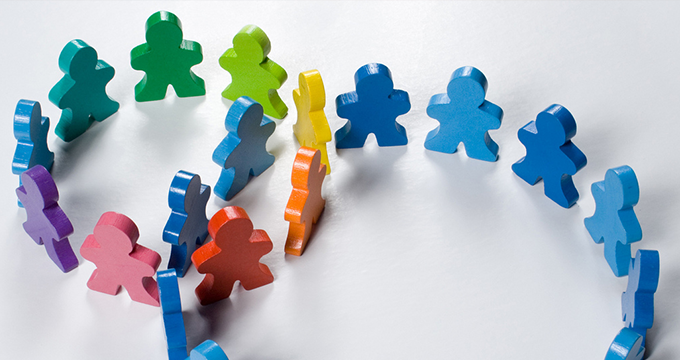 The end of the classic hierarchy?
What do Thrombogenics and Rituals Cosmetics have in common? Or allow me to put it in other words: Aren't you surprised that small companies often force the greatest breakthroughs nowadays?
Recently, Jetrea, Thrombogenics's eye medicine, enjoyed a positive evaluation by the European Committee for Medicinal Products for Human Use. It allowed the company to gain access to the European market. Furthermore, sales are already booming in the United States.
Is the example of this biopharmaceutical company from Louvain exceptional? Not at all! Just ask Raymond Cloosterman. He made a career for himself at Unilever's but eventually, he created his own company in order to quickly launch his pioneering concept 'Rituals Cosmetics'. His affordable trendy wellness products turned out to be a huge success!
Shall I give you another example? 'Schoenen Torfs'. This company was created on the market in Malines, but has become a successful shoe store chain in the meantime.
Bright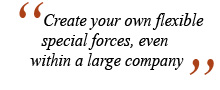 What I'm trying to say, is that starters and small companies such as spin-offs and family businesses are often faster, more creative and more efficient than large multinationals. In many situations, the latter appear to be too slow and bureaucratic in order to successfully innovate, even though they have more resources.
Conclusion: bright and flexible versus slow and bureaucratic. This slowness is due to tunnels: all kinds of positions and layers leading to the fact that the top of the company often doesn't know what's happening at the bottom. Companies with six layers between their top (board) and work floor aren't unusual.
Consequently, communication often doesn't run smoothly, 'tunnel thinking' is a daily phenomenon and decisions are taken too slowly. Moreover, without really being aware of it, large companies are often focusing on what is happening on the inside, instead of on their customers.
Organization chart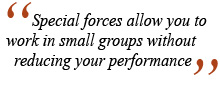 According to my experience, the classic organization chart causes lots of trouble. Within that framework, everything runs smoothly as long as you stick to it. However, the market is evolving very quickly: maintaining the daily routine isn't sufficient anymore. Nowadays, you need to quickly react and anticipate what is coming.
Therefore, I recommend you to question the classic organization chart. Dare to criticize that classic top-down approach, according to which everything is often being classified in a narrow-minded way. That well-known tree structure has a negative impact on communication and innovation!
Tips
A few tips:
Start from your own vision and goals.
Select a good cross-functional team. This steering team should imply more people than the management only!
Let this steering team determine the vital few priorities year after year and link some main actions to them.
Each priority should be granted to a team. Create clusters. Make sure only one person within the company has the final responsibility for each main action.
Create leaders at all levels. Allow your employees to put together a team with the best people, irrespective of their position within the company. Don't focus on job titles, but go for the best (wo)man on the best place and make sure they also get the opportunity to put together a team.
This way, you'll create your own flexible special forces, even within a large company. They can efficiently treat matters that are really important, without being distracted by internal politics. Give them big responsibilities and ask them to report directly to the top of the company.
This is the only way to take decisions in a quick and justified way since special forces allow you to work in small groups without reducing your turnover!
However, the implementation of this cluster model could encounter resistance. You can't just introduce it from one day to the next. I think a parallel brain exercise should be done here: the classic organization chart, but then completed by well-functioning special forces. I can guarantee you that this way of working will simply become part of your corporate culture after a while!
Have a nice weekend,
Herman
Editor's note: tèn company applies this way of working with our clients. Our Strategy-into-Action programs (SIA, change management) are entirely based on this cluster principle. For more info, please follow this link.