How do you create your own hipos?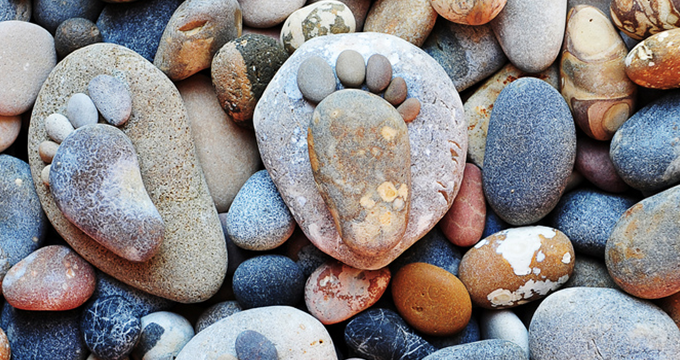 Do you remember the 'hipos' and 'hipers'? The
High Potentials
and
High Performers
. Previously, I had already been talking about
the search for top talent
. About the so-called
war for talent
and the nonchalance I notice too often when
talent coaching
is concerned. Have you already thought about your own shortlist with company-related criteria in order to spot talent at an early stage?
It's so obvious that companies and organizations should use objective criteria in order to search for, prepare and coach their future leaders. 'That's all well and good, but how do you do it? What are the
best practices?'
, I often hear. This is a relevant question, because theory and practice are just two different things!
Tips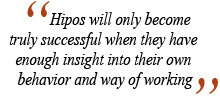 Therefore, I would like to give you a few tips. Personally, I got inspired by
Rob Kabacoff
(
Management Research Group
). As I mentioned in my previous column, he had performed a large-scale research among more than 30.000 managers, mainly in North America and Europe.
Are you spotting a hipo? Focus on training! Create a fascinating environment in order to reduce the risk of quitting. It's a misconception that
regretted losses
are often unpredictable. Sometimes, it is true, but a right guidance can help you to prevent many problems: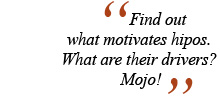 Make sure there are enough challenges. Get hipos out of their comfort zone. Make sure there are enough stimuli. This is perfectly possible in combination with their current job. Actually, it's a kind of mental stretching.
Perform a thorough analysis of his/her self-image. Make sure hipos develop a right self-image. You can do this by giving regular feedback (360° included), combined with the necessary suggestions and items to improve (feed forward). Hipos will only become truly successful when they have enough insight into their own behavior and way of working. They also need to know which impression they make on their colleagues and superiors.
Discuss the main points of interest together. The aim is to further develop their leadership styles and behavior as well as to adjust them/it when necessary (behavior coaching).
Allow hipos to gain as much experience as possible in different teams and working groups. Interactions at all levels and 'exposure' to all segments of the matrix structure. That's what it's all about!
Give hipos freedom and responsibility in crisis situations so that they can become immune to stress and learn how to take decisions in difficult circumstances.
Offer them enough education and training programs, even outside the company. And don't forget training on the job either.
Find out what motivates hipos. What are their drivers? Mojo! Marshall Goldsmith describes Mojo as 'that positive spirit toward what we are doing now that starts from the inside and radiates to the outside'. Together, you should try to find a sound balance between long-term benefit and short-term satisfaction.
Pitfalls
Of course, there are also pitfalls. Below, I have listed a few classic ones: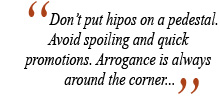 Hipos are important, but this doesn't mean that you shouldn't pay attention to your other employees anymore. Especially don't forget the hipers, even if they aren't necessarily hipos!
Avoid favoritism. This means that you should use objective transparent assessment criteria.
Don't get misled by random indications. Provide for a continuous evaluation and flow. Who isn't a hipo today, might become it tomorrow. And vice versa: today's hipos can lose their status, for instance by lack of enthusiasm and motivation.
Don't put hipos on a pedestal. Avoid spoiling and quick promotions. Arrogance is always around the corner … And besides: hipos also have to prove that they can achieve results in their current job, but they can't do this if they continually get a new job (delivery).
As an executive, you must reduce regretted losses by standing close to your people. However, when a hipo you particularly like, absolutely wants to leave, you shouldn't do crazy things in order to retain him/her within the company. Avoid frictions within the management team!
Never stop recruiting. And don't forget that new talent is a must, especially in times of crisis!
The search for talent will never stop and it will always remain tricky business. Consequently, I hope my suggestions can contribute to a sound (in)flow of hipos.
I wish you all the best!
Herman