Inertia, a sniper in corporate life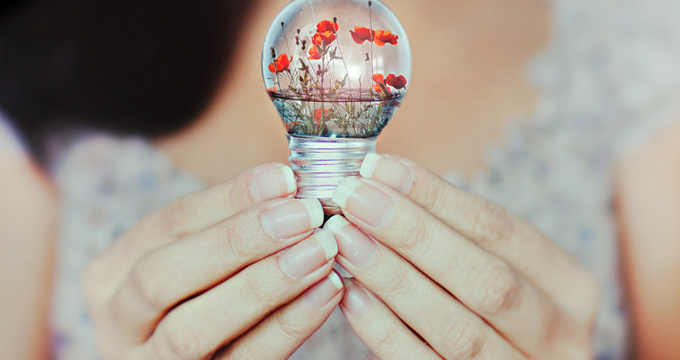 According to Wikipedia, slowness or inertia is the name for the phenomenon according to which a force is needed in order to change an object's speed or direction. In psychology, it is a synonym for lazy, slow and sluggish. Personally, I would dare to go one step further: I think inertia is - more than ever - an acute danger in corporate life.
In 'De Tijd', Wall Street consultant Rob Heyvaert put it as follows: "It is frightening that only a few CEOs understand that outsiders can turn their sector on its head." He made this statement after the World Economic Forum had been going on for one week. According to him, everyone in Davos wants to know in the first place what the technology people think. I share this opinion because technology is changing everything drastically and extremely fast. Consider, for instance, a wristlet recording how healthily you are living or even supermarket chains starting to offer their customers a full bank service.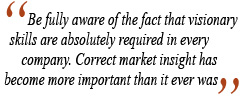 Geert Noels also clearly explains in his book 'Econoshock 2.0' that more of the same will definitely be insufficient in order to become and - especially - to stay successful. According to Noels, the common denominator is underestimation. The impact and speed of the changes are systematically being underestimated and minimized. This goes for new technologies, but also for demographic and climatologic evolutions. People, and thus also consumers, are changing much faster than structures and institutes. Consequently, companies often can't follow. Noels summarizes it as follows: "Change always comes from the bottom".
In the past decades, this process of continuous change even takes place so fast that we are dealing with revolutions, rather than with evolutions. In corporate life, everything is regularly being shaken up. More than ever, standing still means going backwards!
For the management, these 'revolutions' are daily phenomenal challenges. In most sectors, plannings and forecasts based on classic trend analyses and market research appear to be insufficient. Nowadays, successful management stands for vision. Being able to look into the future as a visionary (foresight) has become an essential skill. Who had ever thought that Apple would turn the music world upside down? Who had ever expected that social media would play such an important role? Who had ever thought that phones would become smart phones and that companies such as Google would play a determining role?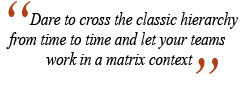 The key question for every manager? Right: How should my company deal with these changes? And one step further: Which competences and skills do my people need? How can I achieve optimal collaboration between my people? How do I stimulate them? How do I allow them to work in an innovative way? How do I make the switch from acting 'reactively' to acting 'proactively'?
As far as I'm concerned, such questions are difficult to answer, but the following roadmap will put you on the right track:
Be fully aware of the fact that visionary skills are absolutely required in every company. Correct market insight has become more important than it ever was.
Make sure there's enough diversity within the management since true diversity is a breeding ground for new ideas.
Create a climate stimulating people to come up with new ideas and allow them to put those ideas into practice. Dare to cross the classic hierarchy from time to time and let your teams work in a matrix context. It will stimulate creativity and make your teams more flexible.
Allow your people to experiment and let them make mistakes. Innovation often results from those mistakes.
Manage your budget in a smart way. Be realistic, but don't patronize your people, so that they have enough breathing space for new initiatives.
Personally, I always made sure that each department or division got enough budgetary breathing space to experiment with new ideas. In return, however, successful new developments had to be immediately launched into the market by everyone, without any discussion, because the adage 'not invented here' is a dangerous sniper as well!
Have a nice weekend!
Herman