Do you want to grow? Search for people with foresight!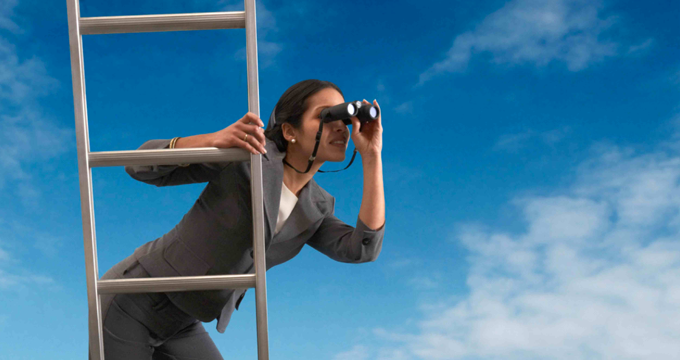 Flexibility. A word that appears everywhere nowadays, especially in job descriptions. Managers must be able to adapt, be flexible and know how to deal with a continuously and rapidly evolving working environment.
I notice that tasks and responsibilities are no longer strictly bound to time and space. So, it's obvious that flexibility is an essential property, but sometimes I wonder if it is enough. People who can easily adapt themselves, are usually happier and more successful; that's logical. Still, according to me, 'reacting' is too often emphasized, while it should actually be 'anticipating'.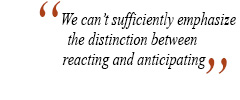 Acting proactively and everything related to it is standard practice in Tèn Company's columns. It seems to me that we can't sufficiently emphasize the distinction between reacting and anticipating, especially in a working environment that is becoming ever more globalised and driven by technology. Nowadays, modest starters can compete with multinationals, whereas this used to be totally inconceivable at the time. A pioneering application for smartphones, for instance, can turn the world upside down, while established values remain speechless because they've been sticking to their old methods for too long.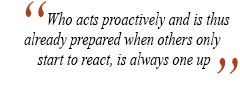 In fact, it's all about 'foresighting'. Reacting positively to change is the minimum, but who acts proactively and is thus already prepared when others only start to react, is always one up. Those are the real talents we need.
How do you recruit such talent? And how do you stimulate this kind of people within your company? An even bigger challenge: How can you avoid that these people run away? Nobody likes to see his best people leave. To put it briefly: you should search, find, recruit, stimulate and keep talent. That's what it's all about!
Based on our experience, we know that such pioneers easily feel uncomfortable in situations with:
too much inward looking (instead of outward looking);
a lack of budget in order to experiment;
never-ending decision-making processes;
a lack of diversity;
managements slowing them down
If you want to stimulate foresight and proactivity within your company, you should eliminate these obstacles.
Have a nice weekend,
Herman