The world belongs to the entrepreneurs!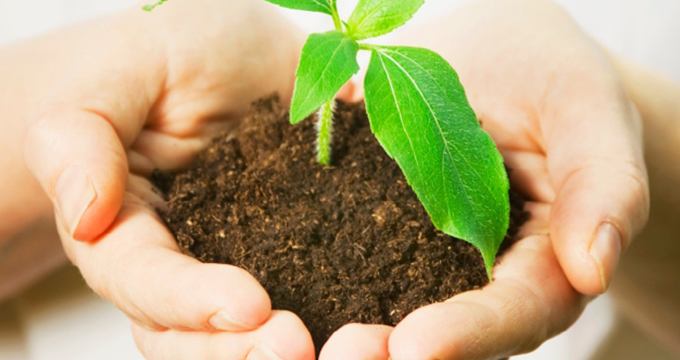 "Familiarizing the next generation at an early age with the entrepreneurial spirit and encouraging it among them, by means of initiatives building a bridge between education and corporate life, in order to achieve more well-being and prosperity in Flanders." That's the mission of the non-profit association 'Vlaamse Jonge Ondernemingen' (abbreviation: 'Vlajo') [Flemish Young Enterprises]. A few weeks ago, I had the pleasure to take part in the 'Vlajo' jury and I can guarantee you that it was anything but boring! I was very impressed when the twenty young entrepreneurs passed in review.
Start Academy
by
Vlajo
The concept is simple. All participants (who have passed the first round, i.e. the idea selection) get the opportunity to briefly present the essence of their business plan. Subsequently, the jury (including me) gets the opportunity to ask the candidates questions. Then, the selected candidates are given a few weeks' time to further elaborate the financial viability and the approach plan with the support of a coach, after which the final plan will be presented to the jury again.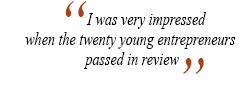 Many ideas are really original and innovative, which I actually had expected; why would you constitute a jury otherwise? But the level of the business plans was also surprisingly high, which - to be honest-I hadn't expected from young entrepreneurs without any experience and most of whom are still going to school.
True entrepreneurs with passion and courage! Don't wait for a diploma. Just do it! By means of a well-considered and elaborated plan. As a business man and entrepreneur, I can only encourage this kind of initiatives.
Cultivating entrepreneurial talent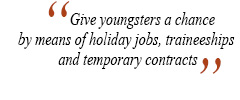 You might ask yourself why I'm praising those projects in such an exuberant way. It's simple. I just want to say that Flanders does cultivate entrepreneurial talent in schools as well as universities and that luckily, platforms (such as 'Vlajo') do exist in order to tap into that talent. Perhaps, the media should focus more on this kind of positive messages? "No more negativism!" I would say...
Schools and universities should also contribute to it. Some key aspects:
Diversity. The best ideas come from groups composed of young people with a different background and education.
Traineeship. Most candidates have already had a taste of entrepreneurship during traineeships or holiday jobs, or they come from a family of entrepreneurs.
Communication. A good idea isn't enough. The best candidates also perfectly know how to 'sell' their project. They understand the importance of clear and powerful communication (written as well as oral).
Presence. Most candidates don't have stage fright. Presence, flair and a little bit of nonchalance. It's nice to see how these young people already show lots of charisma and persuasiveness. At this level, school assignments and youth movement activities often play an important role according to their stories.
Can the corporate world also contribute? Of course! Give youngsters a chance by means of holiday jobs, traineeships and temporary contracts. And especially: adopt an open attitude toward their innovative ideas!
A tip: allow youngsters within your company to sufficiently participate in brainstorming sessions and workshops. Personally, I have often done that exercise by means of a shadow board entirely consisting of youngsters. You'll find more information about it in one of our next columns.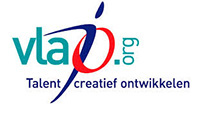 Enjoy the weekend!
Herman