Is your team really customer-oriented?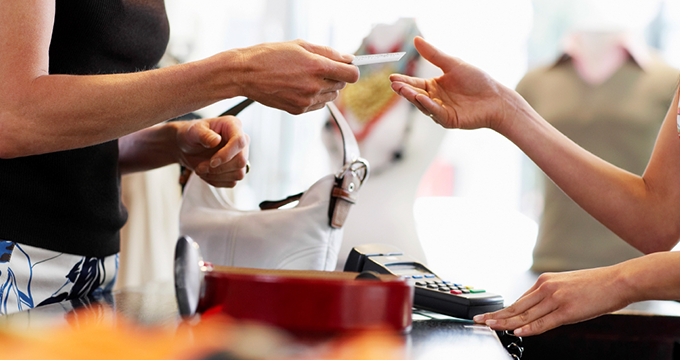 On Customer Day, stores can do a little more for their customers, can't they? Of course! However, in practice, this isn't always the case, apparently. I personally experienced it in the store of a chain pretending to do anything for its customers.
My wife was shopping and while she was making her choice, I had plenty of time to
observe
the following aspects:
the shop assistants are talking more with each other than with the customers;
the customers need to ask for explanations themselves;
the shop assistants' answers are short and stereotypic, as if they actually want to say: 'Just figure it out yourself!';
you hardly see a smile at the cash register;
the manager is sitting behind his computer while it's very busy in the store.
Remarkable: the youngest shop assistant was the exception to the rule. Was she the only one who wasn't
burnt out
yet?
Back home. On the website of the company, the huge difference between theory and practice is confirmed: "Customer is king", "We would do anything for you" … Empty words. That's really deplorable because attracting customers can take several months while losing them often happens in a fraction of a second. One
bad experience
can be sufficient.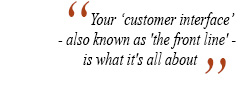 In this context, I especially want to emphasize the importance of
observation at the sales outlets
(or during transactions with customers in the case of B2B) and the
evaluation
of your customer service. Your 'customer interface' - also known as 'the front line' – is what it's all about. There are many measuring instruments and techniques to do so but personally, I've had the best experiences with '
mystery shopping
'.
That means:
organizing purchases, in stores, online or in B2B;
with trained persons;
at your competitors' location as well as in your own company;
in order to observe and measure the quality of the service, as well as to find out what you can improve, where you can do it and how you can do it.
This kind of 'benchmarking' allows you to steer the organization. And especially: you can train and coach your staff in order to optimize
customer satisfaction
. In the United States, this way of working is common. According to me, Europe can learn a lot from them.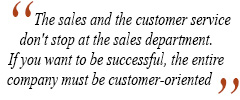 Mystery shopping is only really 'top' if it is extended to other departments, thus also outside the sales department. You should, for instance, ask all your employees
twice a year
to go shopping at your competitors' location. What's in for you? Lots of feedback, new ideas, items for improvement and real team spirit within your company!
The sales and the customer service don't stop at the sales department. If you want to be successful, the entire company must be customer-oriented. I would even dare to speak of an '
obsession for your customers
'. Mission statements are nice but if your employees don't care about the customers, you might lose them.
Have a nice weekend,
Customer Herman
Recommended literature: Tony Hsieh (CEO Zappos) – "Delivering Happiness"