Product-driven growth often doesn't last long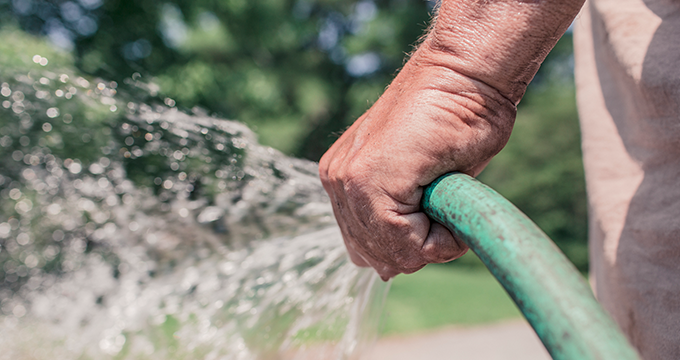 Most companies focus on growth, especially when they are quoted on the stock exchange. And if they can't grow organically, they do it by means of - sometimes very expensive – acquisitions.
Of course, that isn't entirely illogical. Companies growing and becoming the market leader, will largely benefit from it: more synergy means lower costs, so there's more budget left for research, innovation...
So far the theory. But what do we see in practice? There are some success stories such as AB InBev, Lotus and Sioen, but that definitely isn't always the case. Many market leaders don't manage to put that logic into practice anymore. They are confronted with high costs, bureaucracy, slow decision-making models and last but not least: lack of innovation.

Consider, for instance, former giants in the metallurgy, textile and white goods industries. It's true that we can still speak of innovation and development within those companies. However, when the business processes don't properly function anymore and the people within the company become demotivated due to the rigidity and internal bureaucracy, a restructuring is around the corner, which usually indicates the beginning of a downward spiral!
My message? Companies must stay fit, even when they are growing and even when they are the market leader. No matter where they are in their life cycle. They need to constantly reinvent themselves, especially in a constantly evolving globalised market flooded with new technologies and means of communication.
Therefore, a double focus is required within every company:
on the 'hard sources of growth' (HSOG): innovative growth opportunities by means of products, services, the customer portfolio... ;
on the 'soft sources of growth' (SSOG): continuous renewal by regularly taking into account the required 'step changes' in the way of proceeding.

Innovation is important, but that's not enough! It's not enough to keep adding new products and services to your portfolio. Innovation must go along with the necessary renewal in the 'soft sources'. Throughout the years, I even started to consider them more and more as elements being a matter of 'make or break'.
To put it briefly, the SSOG imply the following:
staff training (continuous and oriented);
coaching and mentoring (with feedback and feedforward);
the safety and health policy (focusing on quality!);
the obsession for the customer (and especially the interface with the customer);
the communication of information (in an oriented and proactive way; no mass data!);
KPIs and scorecards (clear and measurable);
clearly delegating responsibilities (with support);
communication, communication and again communication!
The question is:
As a leader, do you spend the same amount of time on the 'soft sources' as on the 'hard sources of growth'?
My advice: discuss this together with your team. Check, for instance, why a particular innovation has no or less success. Sometimes, the product or new service is just not good enough. However, it isn't the case usually; there's, for instance, something wrong with the approach or with the training and support of the people who are supposed to realize it.
'Soft Sources' means 'Delivering through people'
and people often tend to forget this.
Herman