Product-gedreven groei is vaak van korte duur
De meeste bedrijven focussen op groei, zeker als ze beursgenoteerd zijn. En als het niet organisch kan, dan maar via - soms erg dure – acquisities.
Dat is uiteraard niet helemaal onlogisch. Wie groeit en
marktleider
wordt, haalt daar heel wat voordeel uit: meer synergie betekent lagere kosten, en dus is er meer budget voor onderzoek, innovatie...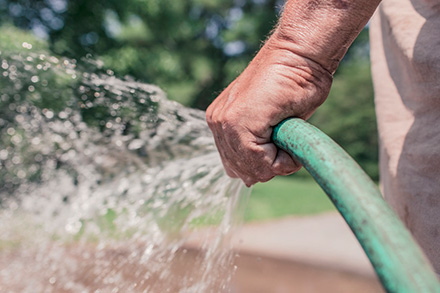 Tot zover de theorie. Want wat zien we in de praktijk? Er zijn succesverhalen, zoals AB InBev, Lotus en Sioen, maar dat is lang niet altijd het geval. Er zijn heel wat marktleiders die er niet – of niet meer - in slagen om die logica door te trekken naar de praktijk. Ze gaan gebukt onder hoge kosten, bureaucratie, trage beslissingsmodellen, en last but not least:
gebrek aan innovatie
.

Denk bijvoorbeeld aan de vroegere reuzen in de metallurgie, textiel en witgoed. Akkoord, in die bedrijven is er zeker nog sprake van innovatie en ontwikkeling. Maar als de bedrijfsprocessen gaan haperen en de mensen binnen het bedrijf gedemotiveerd raken door de
stugheid
en de interne bureaucratie, dan loert een herstructurering om de hoek. En dat is meestal het begin van een neerwaartse spiraal!
Mijn boodschap? Bedrijven moeten fit blijven, ook als ze groeien en ook als ze marktleider worden. Ongeacht dus waar ze zitten in hun levenscyclus. Ze moeten
zich continu heruitvinden
, zeker in een
geglobaliseerde markt
die steeds sneller evolueert en overspoeld wordt met nieuwe technologie en nieuwe communicatiemiddelen.
Daarom is er in elke onderneming een dubbele focus vereist :
op de 'hard sources of growth' (HSOG): innovatieve groeimogelijkheden via producten, services, klantenportfolio...;
op de 'soft sources of growth' (SSOG): continue vernieuwing met regelmatig de nodige 'step changes' in de manier van werken.
Innovatie is belangrijk maar dat is niet voldoende! Het is niet voldoende om altijd maar nieuwe producten en services toe te voegen aan je portfolio. De innovatie moet gepaard gaan met noodzakelijke vernieuwing in de 'soft sources'. Ik ben die doorheen de jaren zelfs meer en meer gaan ervaren als elementen die een kwestie zijn van
'make or break'
.
Samengevat gaat het bij SSOG om:
opleiding van het personeel (continu en gericht);
coaching en mentoring (met feedback én feedforward);
veiligheids- en gezondheidsbeleid (inzetten op kwaliteit!);
obsessie voor de klant (en vooral de interface met de klant);
informatieverstrekking (gericht en proactief, geen massa data!);
KPI's en scorecards (duidelijk én meetbaar);
Eenduidig delegeren van verantwoordelijkheden (mét ondersteuning);
Communicatie, communicatie en nog eens communicatie!
De hamvraag:
Besteed je als leider evenveel tijd aan de 'soft sources' als aan de 'hard sources of growth'?
Bekijk het even met je team, zou ik zeggen. Ga bijvoorbeeld eens na waarom een bepaalde innovatie geen of minder succes heeft. Soms is het product of de nieuwe service gewoon niet goed genoeg. Maar heel vaak is dat niet het geval en schort er bijvoorbeeld wat aan de aanpak of aan de vorming en de ondersteuning van de mensen die het moeten waarmaken.
'Soft Sources' betekent 'Delivering through people'
en dat wordt maar al te dikwijls vergeten
Prettig weekend,
Herman